Agency News
CATHY CONNEFF will literally light the stage in ADA.ADA.ADA!
Saturday, 16th September 2017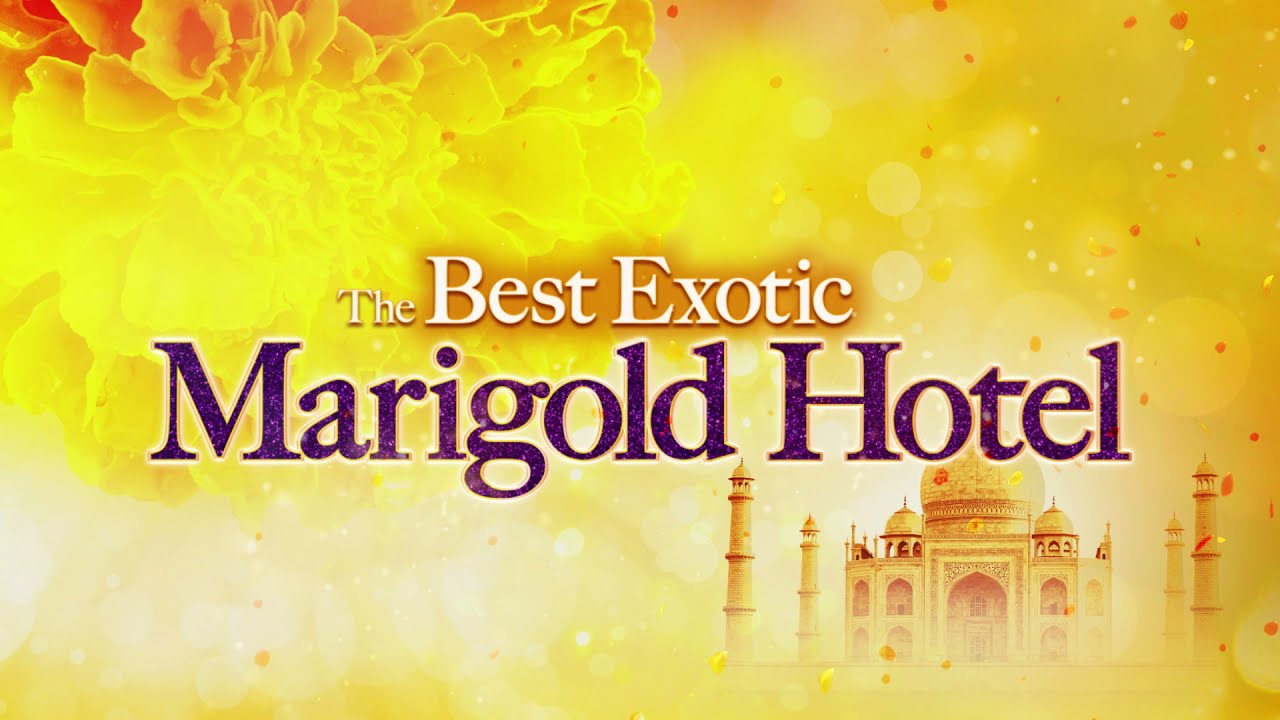 CATHY CONNEFF plays the extraordinary mid-19th Century mathematician Ada Lovelace (also incidentally the daughter of Lord Byron) who calculated the world's first algorithm becoming essentially the first computer programmer....and was promptly erased from history.
Cathy embarks on a library tour in October and November in this blazing piece of theatre-history-science (complete with stunning LED frock) that knocks 'em dead!
JUSTIN BUTCHER is upcoming in PHILIP K DICK'S ELECTRIC DREAMS
Tuesday, 5th September 2017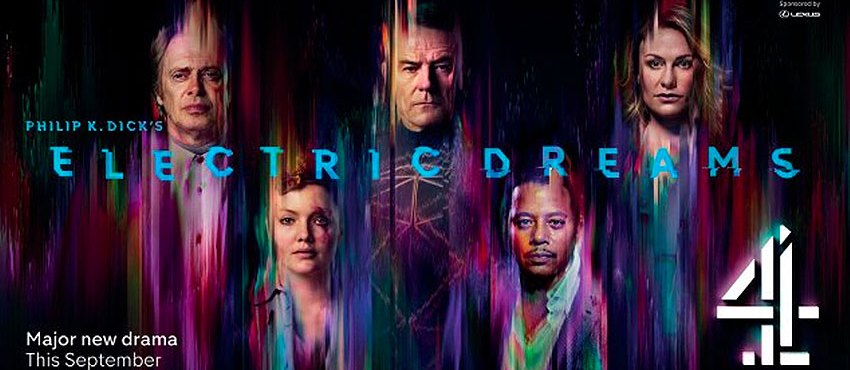 JUSTIN BUTCHER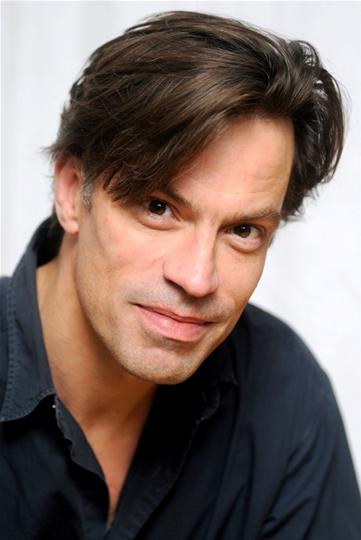 plays 'Linus Primo' in an episode of Ch4's upcoming ten-part anthology series, Electric Dreams: The World of Philip K. Dick written and executive produced by Emmy-nominated Ronald D. Moore (Battlestar Galactica, Outlander) and Michael Dinner (Justified, Masters of Sex), with Oscar nominated Bryan Cranston both executive producing and appearing in the series.
Each episode will be a sharp, thrilling standalone drama adapted and contemporised for global audiences by a creative team of British and American writers including Jack Thorne, Tony Grisoni & David Farr.
PAUL CARROLL is cast in OUTLAWS TO IN-LAWS season at the Kings Head
Tuesday, 22nd August 2017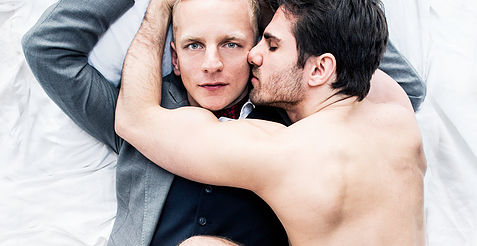 PAUL CARROLL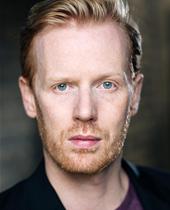 ...fresh from the success of his solo sketch show 40 SHADES OF STRAWBERRY BLONDE, joins the cast of a diverse group of new plays by prominent gay writers.
7 new short plays spanning the decades from the 1950s to the present day exploring gay lives against a rapidly changing social history from intolerance, violence and hate through to the legalisation of homosexuality and gay marriage.
KINGS HEAD THEATRE
29 Aug - 23 Sept
A man in a purple helmet and glasses is funny at the Fringe....
Monday, 21st August 2017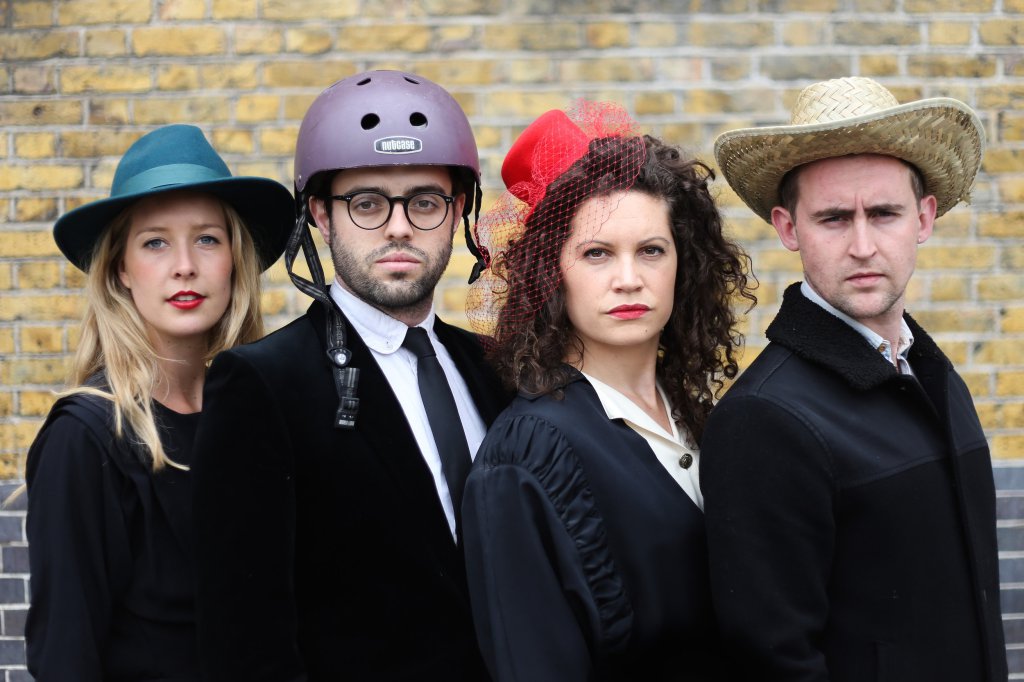 Rhys Bevan is 25% of LAUGHING STOCK - now well-established yet freshly minted in its third successive year with wonderful new material - here are the reviews so far:
Laughing Stock is a riotous hour of high-octane comedy, clever and silly in equal measure and performed by a supremely talented cast.
BROADWAY BABY ****
It's unlikely you'll find a sketch troupe quite as adventurous, talented and professional as Laughing Stock at the Fringe. These multi-talented performers seem to have it all. Their chemistry together is undeniable
THE WEE REVIEW****
Material:
Delivery:
Laughs:
MUMBLE COMEDY****
ELIZABETH WEBSTER on release in LET ME GO on September 15th
Saturday, 12th August 2017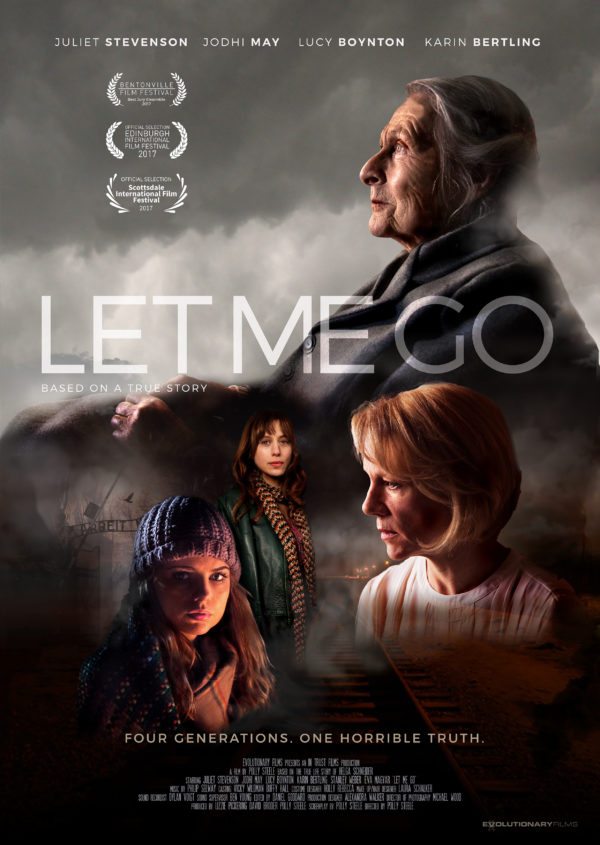 Our GAME OF THRONES star
ELIZABETH WEBSTER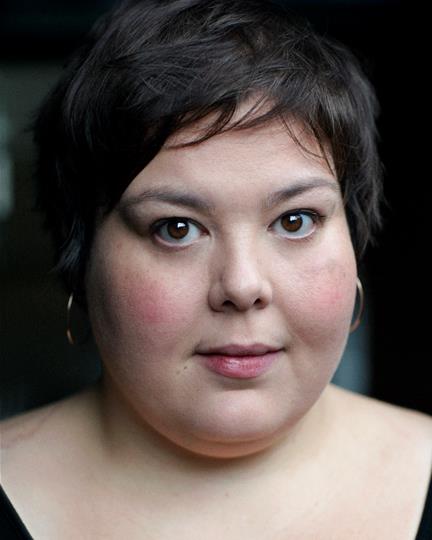 plays 'Dani' alongside Juliet Stevenson and Jodhi May in this moving and beautifully shot feature film based on the true-life story of Helga Schneider who was abandoned by her mother in 1941 when she was only four years old. The lives of three generations of women are turned upside down when Helga's mother is revealed to still be alive, but initial joy soon turns to deep trauma as the terrible secret of their family's past is revealed.
Multi-awards for THE LAST LAUGH starring SIMON CARTWRIGHT
Monday, 31st July 2017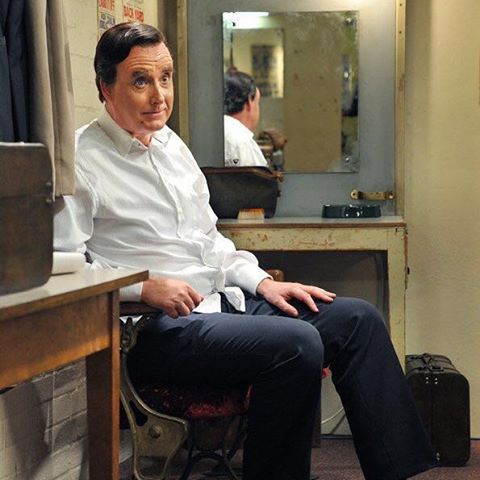 Paul Hendy's classy and touching short sees three British comedy icons, Tommy Cooper, Eric Morecambe and Bob Monkhouse (Simon Cartwright)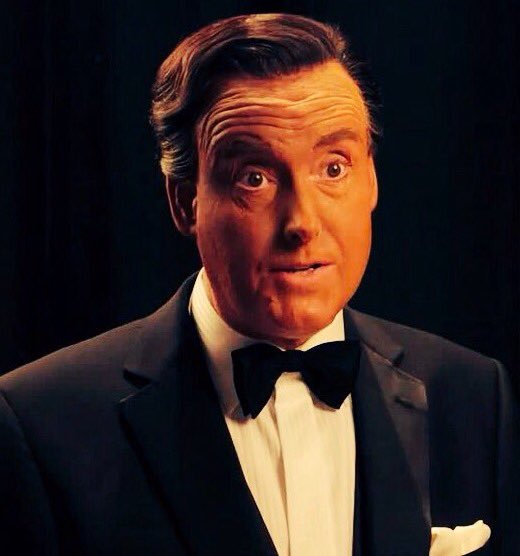 SIMON CARTWRIGHT as Bob Monkhouse
....sitting in a dressing room discussing the secret of comedy and what it means to be 'funny'...or are they?
The film has won several awards including Best UK Film and Best UK Short at the Manchester Film Festival (2017), the prestigious Audience Award at the Oxford Film Festival and Best Comedy Drama at the Los Angeles Independent Film Festival.
MONTSERRAT ROIG DE PUIG premieres tonight @BAFTA in COUNTY LINES
Thursday, 22nd June 2017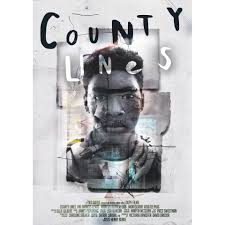 MONTSERRAT ROIG DE PUIG stars in an important new film for our time COUNTY LINES produced by Two Birds and premiering tonight @BAFTA in Piccadilly
NATEY JONES joins an UPRISING at the Orange Tree - eight stories, one night
Sunday, 11th June 2017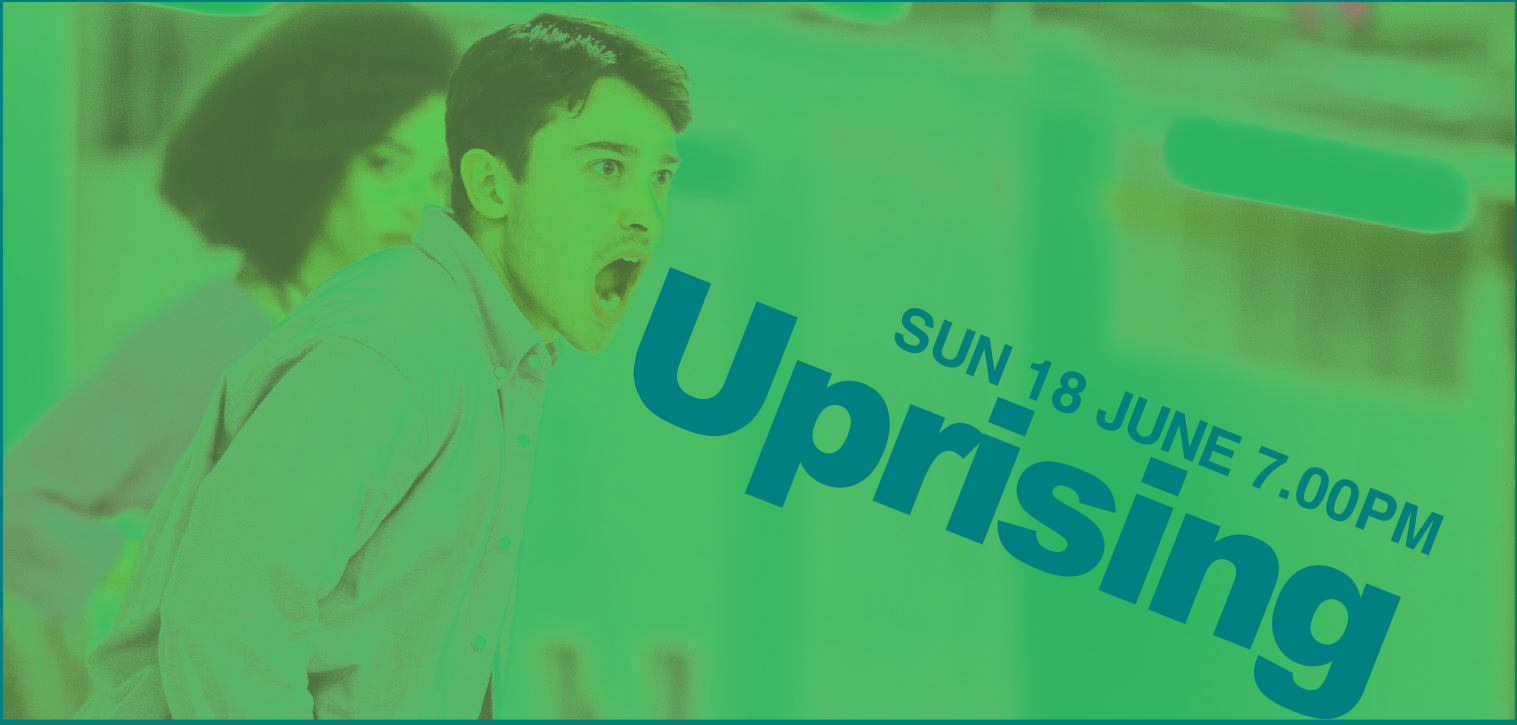 NATEY JONES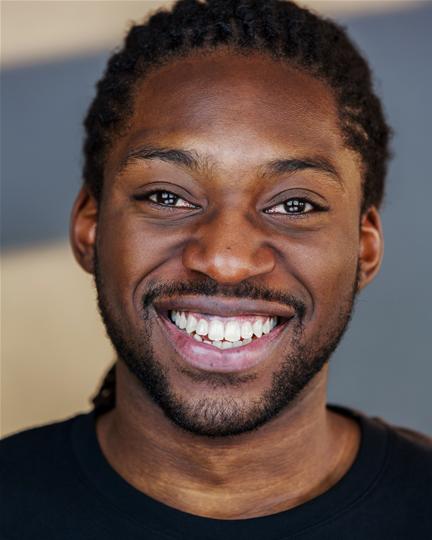 fresh from a brilliant run in ONE LOVE by Kwamei Kwei Armah at Birmingham Rep jumps in to work with The Orange Tree Writers Collective in UPRISING - eight new plays in just one night.
The OTWC is a group of eight exhilarating playwrights, selected by the theatre to spend a year developing their crafts.
In UPRISING these playwrights examine the cultural baggage that makes them who they are.
Directed by Ola Ince (The Dutchman, Young Vic) and Guy Jones (OT Literary Associate)
The writers:
Sonali Bhattacharyya, Chris Bush, Daniel Foxsmith, Christian Graham, Sarah Grochala, Eve Leigh, John O'Donovan, Joe White
ORANGE TREE THEATRE
18th JUNE
7.00pm
SHELLEY ATKINSON opens to appreciative reviews in Big Telly's THE FAERIE THORN based on the best-selling stories of Jane Talbot
Saturday, 29th April 2017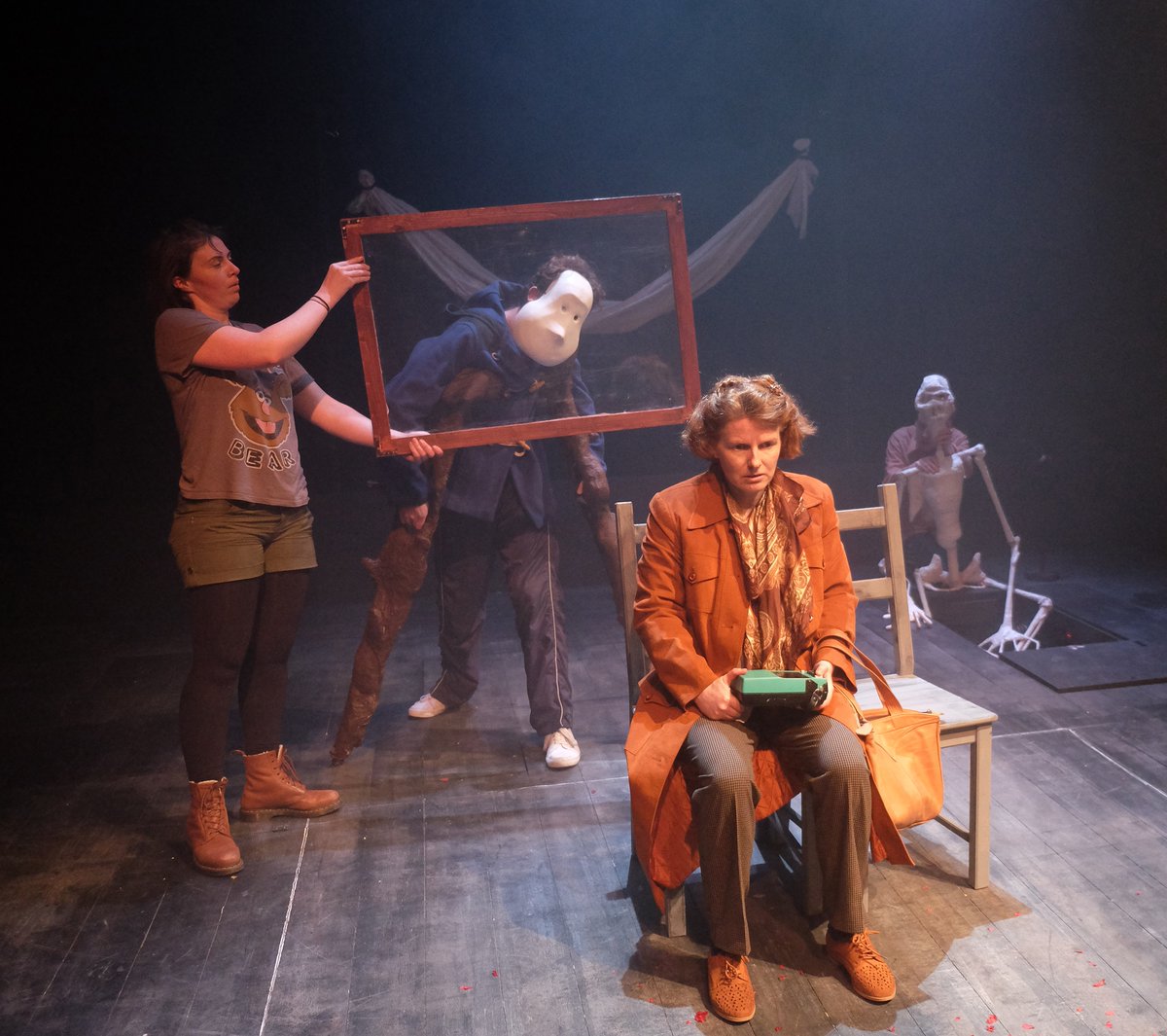 SHELLEY ATKINSON is currently touring Ireland in Big Telly's characteristically quirky and intriguing production of THE FAERIE THORN adapted from the dark and magical tales of Jane Talbot....
Shelley Atkinson and Nicky Harley merge staggering, sometimes unsettling impressionism with degrees of silent poignancy THE STAGE
As the parents, Shelley Atkinson and Rory Corcoran acted their Aran cardies off THE IRISH NEWS
CATHY CONNEFF cast in John Godber's APRIL IN PARIS
Sunday, 12th March 2017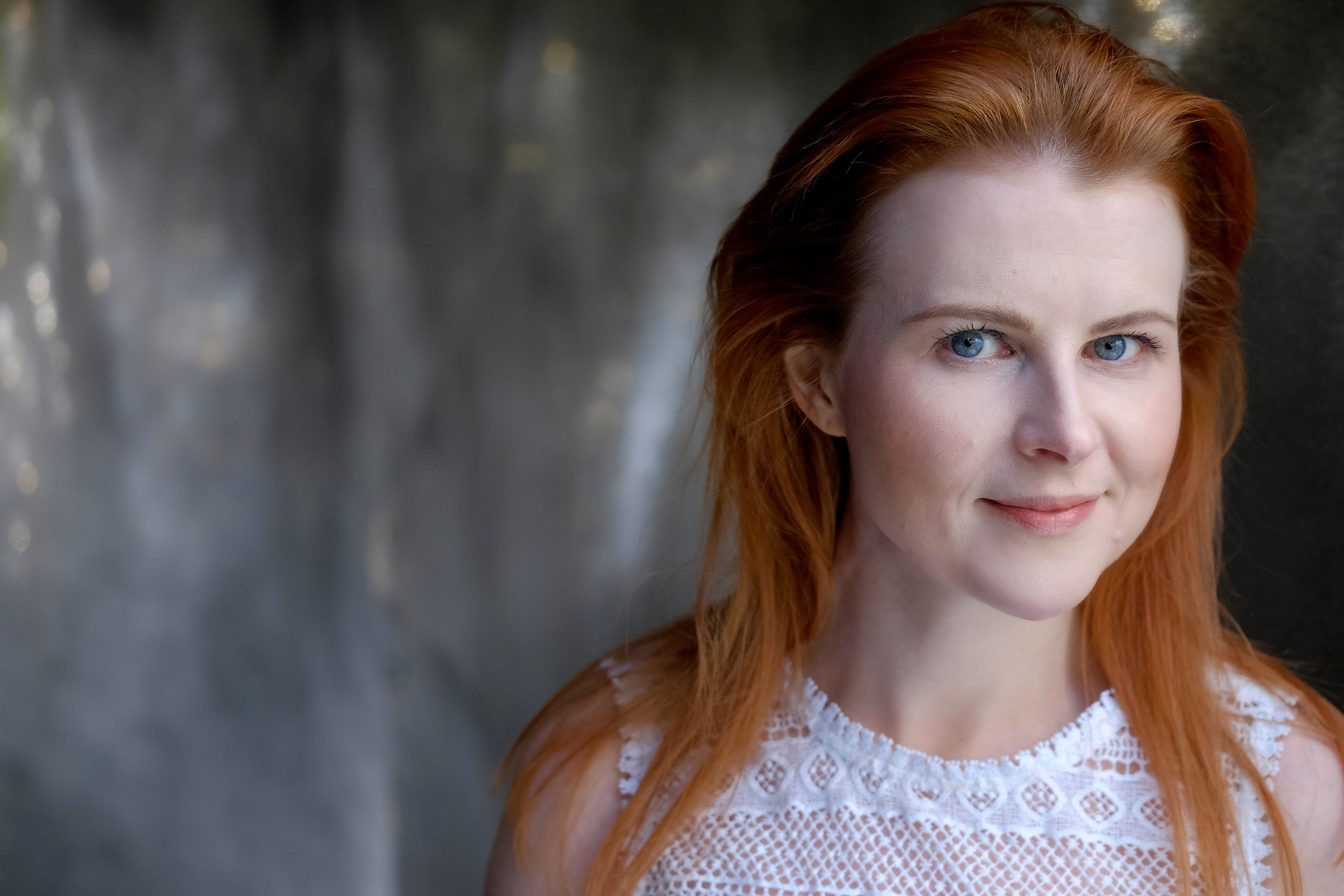 CATHY CONNEFF is off to Germany to play 'an Englishwoman abroad' in English Theatre of Hamburg's APRIL IN PARIS by John Godber. The play runs from 27th April to 24th June. Happy travels Cathy!
LAURENCE KENNEDY opens on 16th March in Ayckbourn's imaginative farce
Saturday, 11th March 2017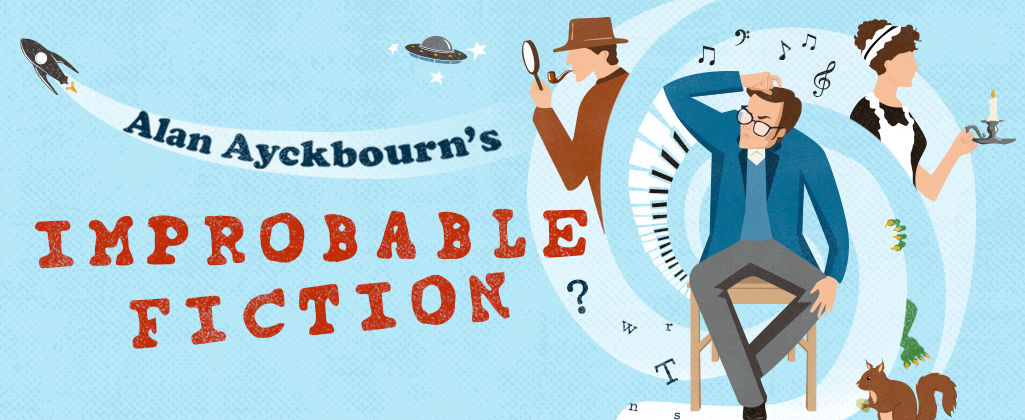 LAURENCE KENNEDY opens on 16th March in Ayckbourn's masterpiece of imaginative comedy IMPROBABLE FICTION - a farce about writer's block! The production will play at the Mill At Sonning Theatre until 6th May.
Congratulations to SAIKAT AHAMED as PETER PAN at the National Theatre is nominated for an Olivier Award
Monday, 6th March 2017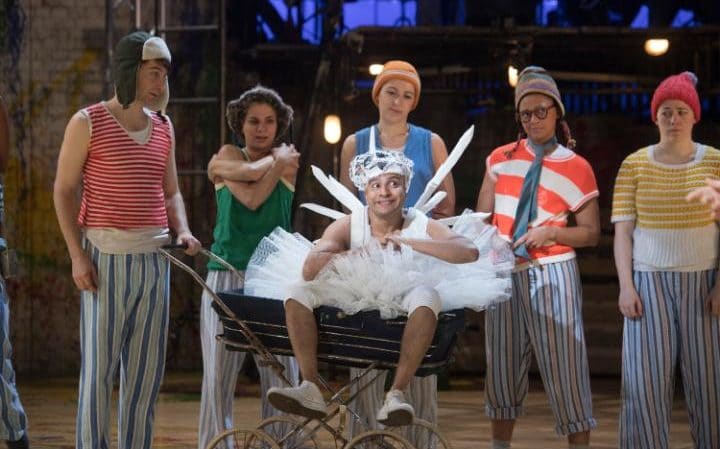 Our warmest congratulations to the wonderful SAIKAT AHAMED, as Sally Cookson's PETER PAN (in which Saikat played a most original and inventive 'Tinkerbell'), is nominated for 'Best Entertainment And Family' at the 2017 OLIVIER AWARDS. The production was developed from Cookson's original production co-devised and co-written by her acting company at Bristol Old Vic.
We also wish Saikat all the very best as he opens this week at the Garrick Theatre in THE MISER with Gryff Rhys Jones and Lee Mack at the Garrick Theatre.
FABRIZIO MATTEINI opens 13th February in Sally Cookson's LA STRADA
Monday, 30th January 2017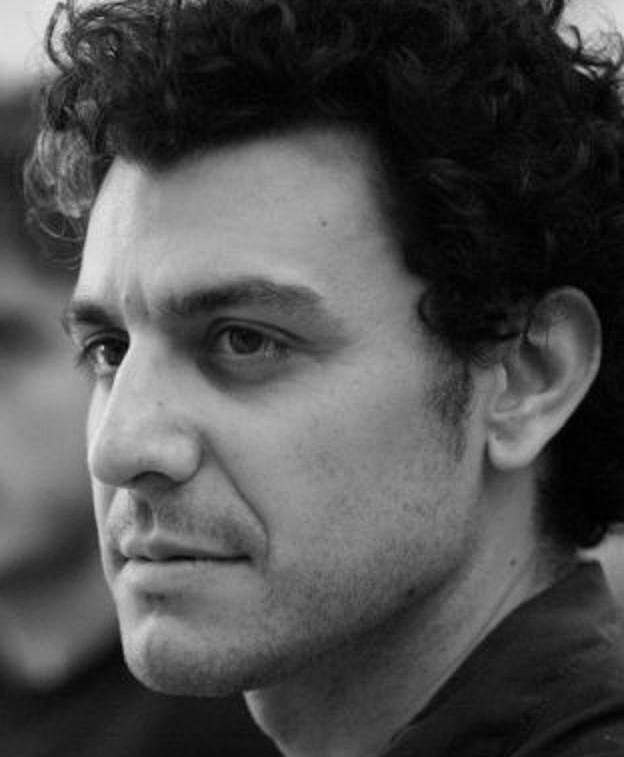 Our charismatic Italian client FABRIZIO MATTEINI is hard at work in rehearsals with an international cast and Olivier award winner Sally Cookson bringing a magical interpretation of Fellini's iconic movie LA STRADA to the stage for the first time - here's a trailer!
https://www.youtube.com/watch?v=Uu018ynbCj4
The production opens at the Belgrade Theatre, Coventry on 13th February 2017 prior to a UK tour and West End season at the newly-named The Other Palace (previously St James' Theatre).
JOSEPH DERRINGTON will play 'Algeron Montcreiff' in the Wilde classic THE IMPORTANCE OF BEING ERNEST
Wednesday, 28th December 2016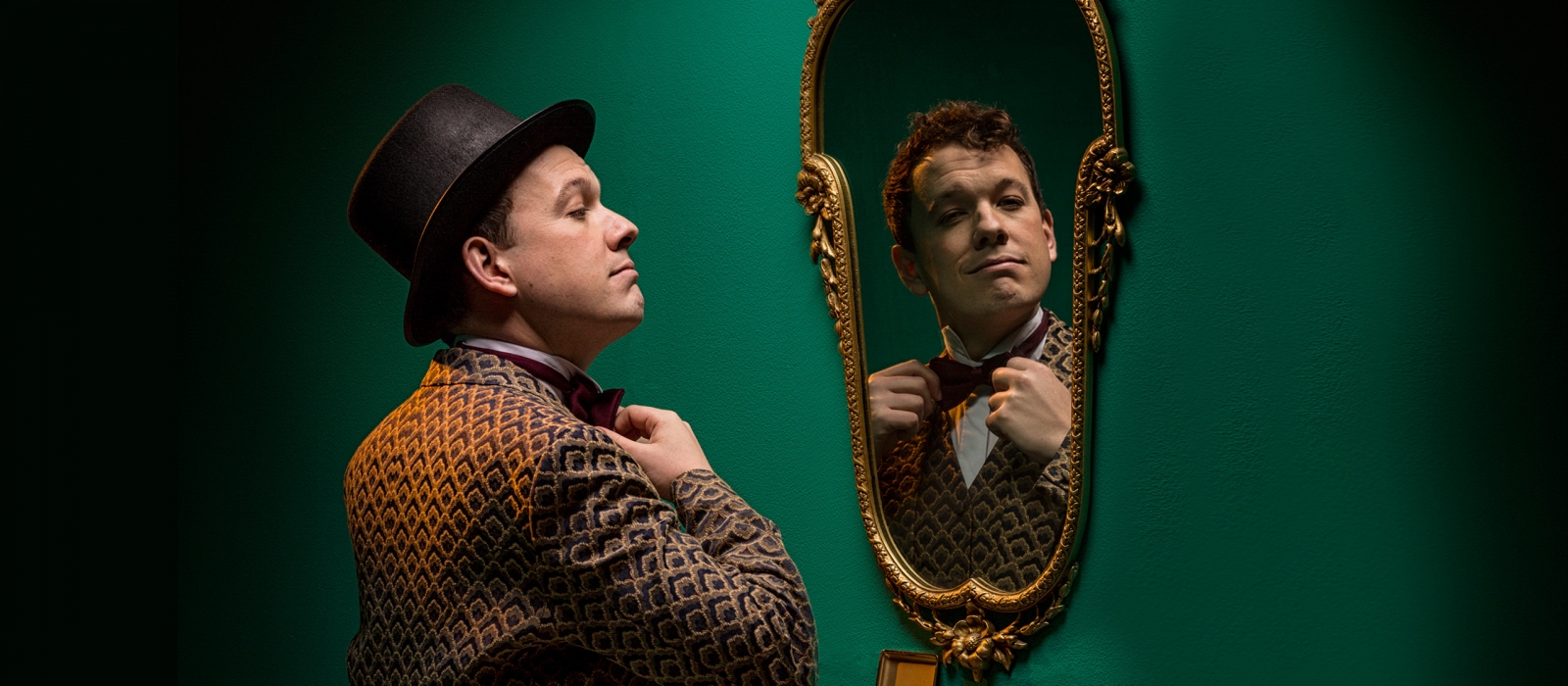 Joseph Derrington joins acclaimed physically-based theatre company Bruiser for a new production of Irish classic THE IMPORTANCE OF BEING ERNEST at the MAC Theatre Belfast in the co-lead role of 'Algernon Montcreiff' playing 24 March - 15 April
https://themaclive.com/event/the-importance-of-being-earnest
NATEY JONES cast in ONE LOVE at Birmingham Rep
Wednesday, 28th December 2016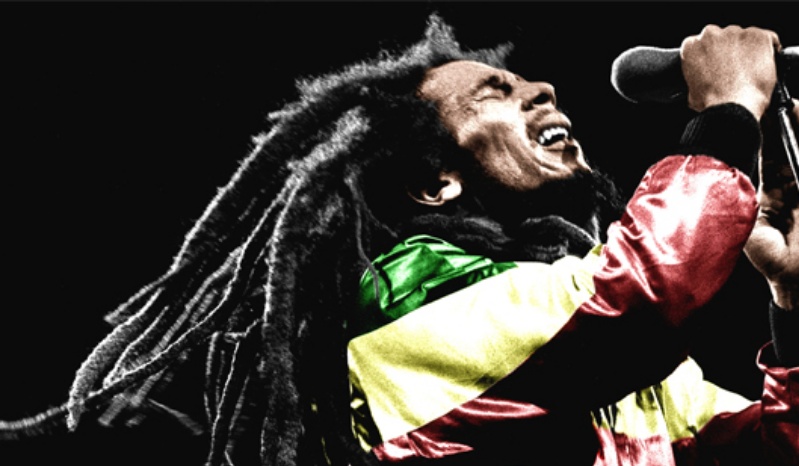 NATEY JONES follows his successful debut season at the RSC Swan (2016) with a principal role in ONE LOVE Kwame Kwei-Armah's new musical about the legendary Bob Marley at Birmingham Repertory Theatre 10 March - 8 April.
https://www.birmingham-rep.co.uk/whats-on/one-love-the-bob-marley-musical.html
SAIKAT AHAMED cast as 'La Fleche' in THE MISER at the Garrick
Wednesday, 28th December 2016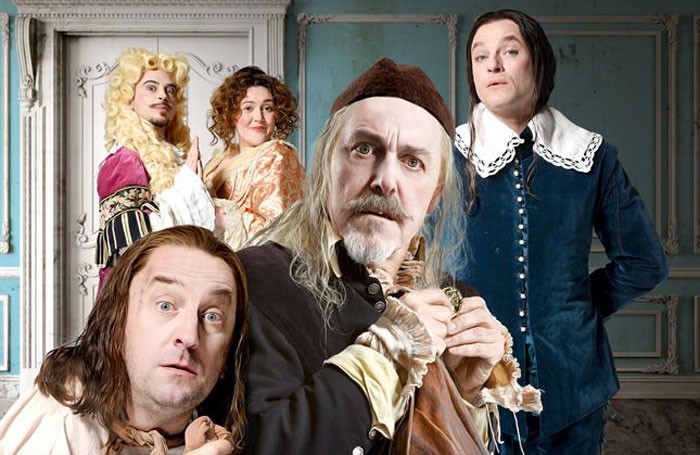 SAIKAT AHAMED will play the role of 'La Flèche' in Moliere's THE MISER alongside a stellar cast including GRIFF RHYS JONES and LEE MACK. Plays at Theatre Royal Bath and Richmond Theatre before a March 2017 opening at the Garrick Theatre in the West End running until June.
NICOLA BLACKMAN enjoys great reviews for BABE: THE SHEEP PIG
Tuesday, 27th December 2016

NICOLA BLACKMAN is a delightful and skilled 'Fly' the sheepdog in Michael Fentiman's atmospheric, funny and touching production of BABE THE SHEEP PIG and is garnering well-deserved great mentions! On at Polka Theatre in Wimbledon until early February then tours the UK until October 2017.
The most charming relationship is that between Babe and Fly the sheep dog, who is beautifully acted by NicolaBlackman TIME OUT
The stand out character is Fly, played by NicolaBlackman. Her stage presence is commanding and firm, as she leads us through this magical tale. A YOUNGER THEATRE
Fly, the sheepdog, was a really integral character to the story and her emotions were clearly portrayed in both acting but also song. She was also great at getting the audience to participate and she was definitely one of the children's favourite characters WHATTHEREDHEADSAID.COM
JULIA SWIFT + CHARLIE FOLORUNSHO are 'Ma' and "Pa' Joad respectively in THE GRAPES OF WRATH opening soon
Monday, 26th December 2016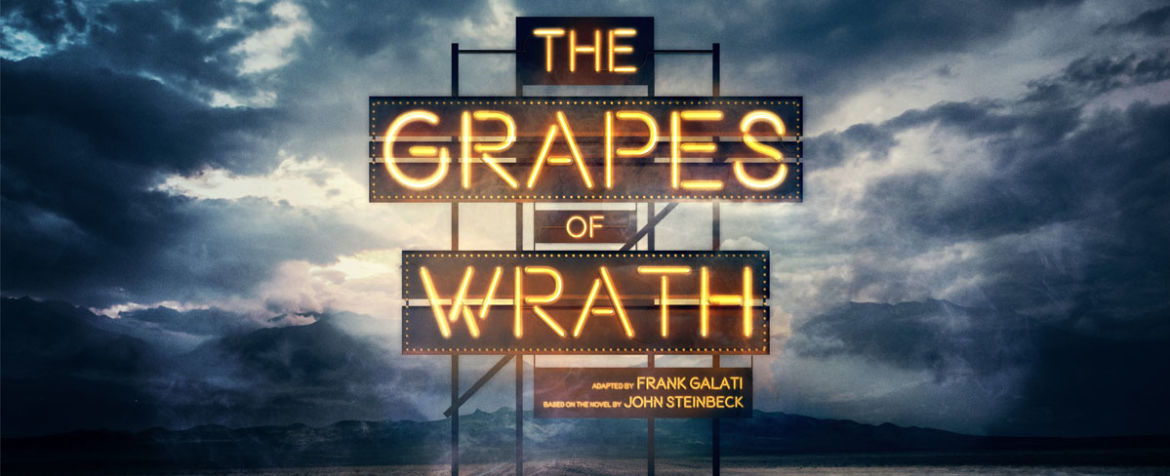 JULIA SWIFT + CHARLIE FOLORUNSHO preview from 5th March and open 14th March as 'Ma' and 'Pa' Joad in John Steinbeck's searing account of poverty in the US during the Great Depression
The Oklahoma landscape is barren, crops turn to dust and farmers are forced from their land.
The Joad family are driven by desperation and by hope. Facing environmental and economic disaster, they join thousands of families to undertake an epic journey; travelling west on Route 66 to the Promised Land, California, in search of work and a new life.
Based on the classic novel by John Steinbeck this is a timely story of survival, equality and justice. This urgent new production speaks fiercely to the current moment.
A West Yorkshire Playhouse, Nuffield Southampton Theatres, Nottingham Playhouse and Royal & Derngate Northampton co-production
LUCIA MCANESPIE kicks off 2017 GUTTED!
Monday, 26th December 2016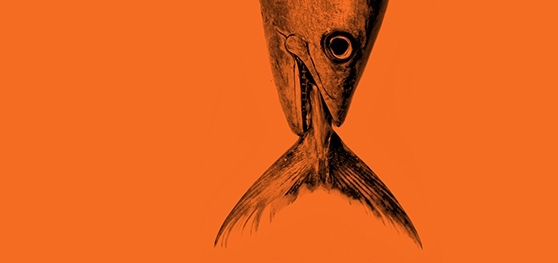 Hot on the heels of her recent appearance in THE PLOUGH AND THE STARS at the National Theatre, LUCIA McANESPIE starts 2017 swapping an Irish classic for an Irish contemporary drama.
Delores, Breda and Deirdre work in a fish factory and relay the stories of their often mundane lives in the factory staffroom. Through vibrant, interactive monologues, playing other family members and co-workers, they take us on a poignant yet funny journey of self-discovery on one important night in their lives.
GUTTED runs at the Marlowe Studio Canterbury Tuesday 21st - Saturday 25th February at 8.00pm
RHYS BEVAN + JIM CONWAY join the Antic Disposition WW1-set HENRY V
Sunday, 25th December 2016

RHYS BEVAN (currently on view in the tv film of KING LEAR - the Manchester Royal Exchange production with Don Warrington as Lear), wins the title role in Antic Disposition's World War 1 - set HENRY V, touring major UK cathedrals in February. He is joined by JIM CONWAY, cast in the diverse double of 'Archbishop' and 'Pistol' - two famous Shakespearean roles.
JHA on twitter