Agency News
MARTIN BARRASS is the leader of the band in BRASSED OFF at the New Vic
Sunday, 9th June 2019
MARTIN BARRASS has attracted well-deserved appreciation for his understated yet powerful performance in BRASSED OFF at the New Vic Theatre. Runs until 22nd June if you're in the area!
At the centre of the entire piece rests Danny, a world-weary man with only music as a reliable handhold in an ever-changing landscape. Martin Barrass beautifully presents us with this conflicted man, even down to the restrained conducting style favoured by Brass Band conductors. THE REVIEWS HUB *****
Martin Barrass plays conflicted Danny beautifully BABA BABOON
The actors that really shone for me were that of Harry and Jim, played by Howard Chadwick and Martin Barrass. YEAH LIFESTYLE

..and Martin Barrass in the 'Pete Postlethwaite role' of Danny, is the emotional heart of both the band and the play THE SENTINEL
JOHN HUDSON in WHILE THE SUN SHINES at the Orange Tree Theatre Richmond
Saturday, 8th June 2019
JOHN HUDSON is making hay in delightful comedy WHILE THE SUN SHINES by Terence Rattigan at the Orange Tree Theatre in Richmond. Now previewing - opening Tuesday 11th June and running until 27th July. Funny spells are forecast!
PHILIPPA QUINN joins a star-studded company at the Bridge Theatre for A MIDSUMMER NIGHTS DREAM
Monday, 27th May 2019

PHILIPPA QUINN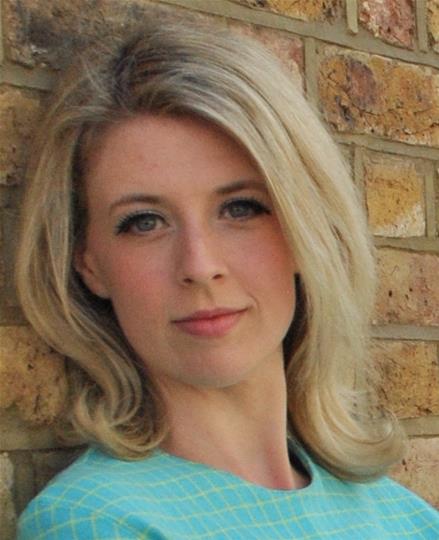 who trained at RADA, has been cast in a particularly active ensemble role in Nicholas Hytner's forthcoming immersive interpretation of A MIDSUMMER NIGHT'S DREAM at a re-configured Bridge Theatre. Apparently, the auditorium will become 'a dream world of flying fairies, contagious fogs and moonlight revels'...contagious fog anyone...? Philippa is the cover for Gwendoline Christie who will play Titania.
TIRAN AAKEL enjoys great mentions for his passionate work in BLUEPRINT MEDEA
Sunday, 26th May 2019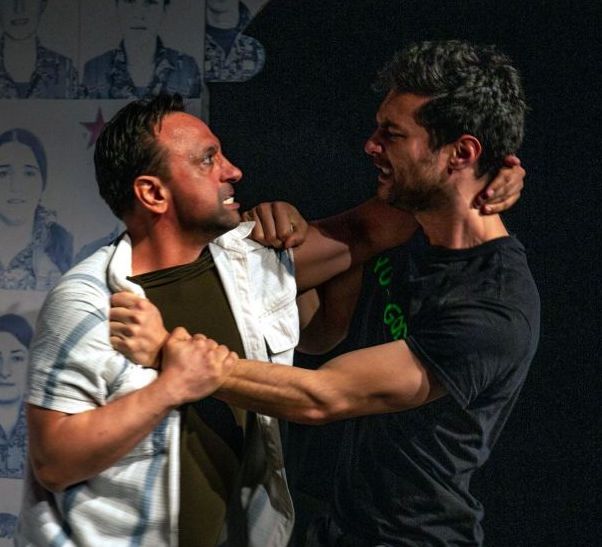 TIRAN AAKEL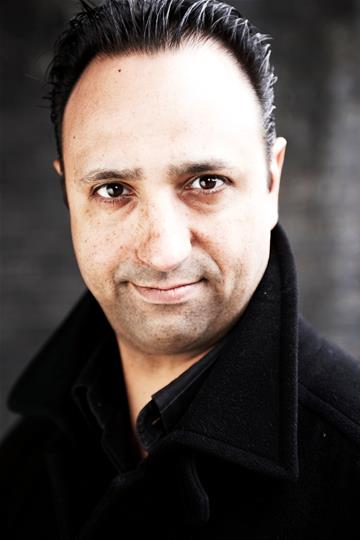 recently seen in THE JUNGLE (dir Stephen Daldry) is offering a charismatic performance in Julia Pascal's re-telling of an ancient story, this time set in contemporary London.
Aakel is exceptional as Jason's father CLOSE UP CULTURE
Tiran Aakel nearly tears up Kati Hind's eye-catching set with an intense and savage performance as Jason's overpowering Iraqi father THE REVIEWS HUB
Tiran Aakel deserves special mention for his ability to switch effortlessly between such roles as the Kurdish fighter who trains Medea and Jason's demanding Iraqi father THE SPY IN THE STALLS
A riotous time for ARTHUR BOSTROM in JB SHORTS!
Sunday, 24th March 2019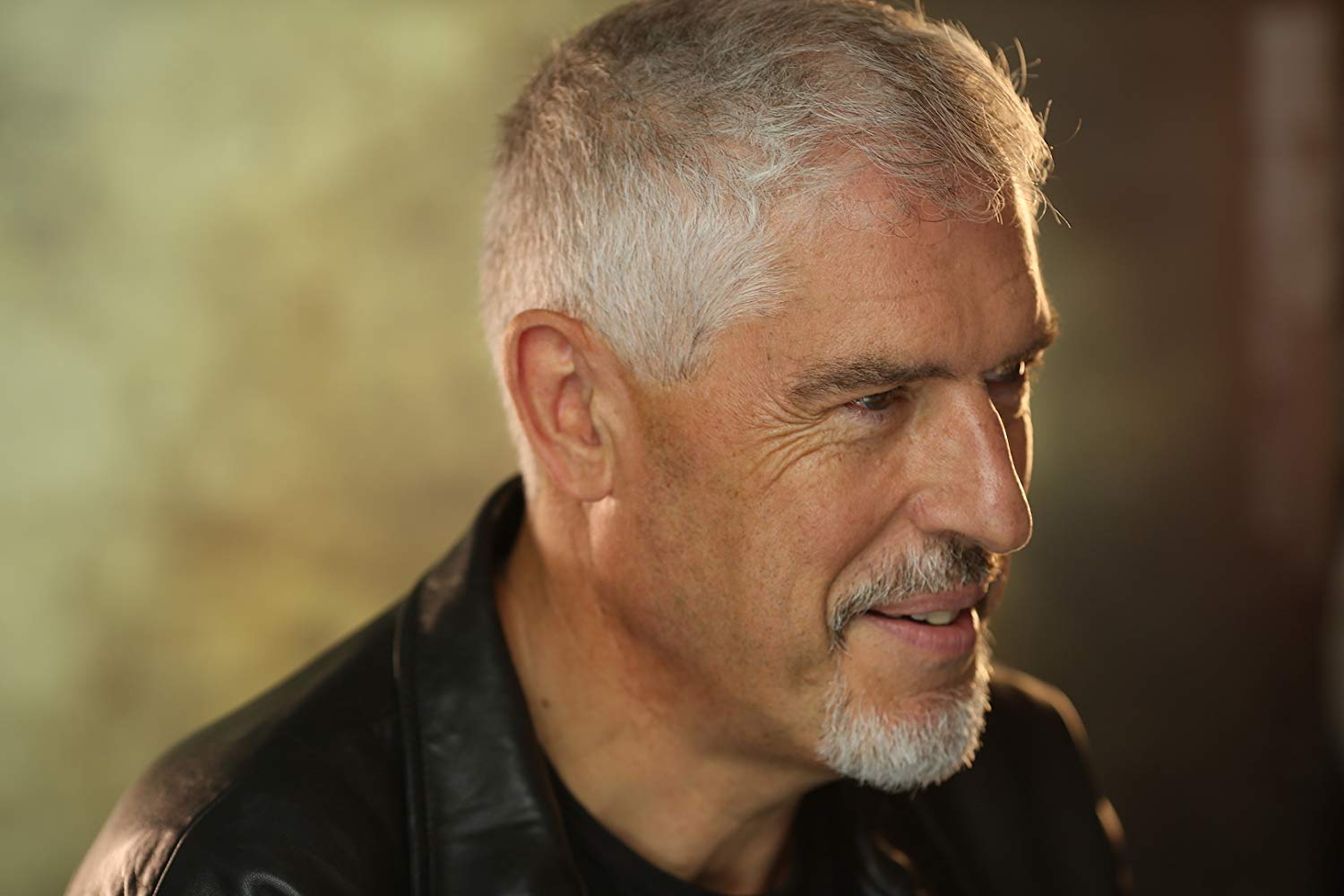 Catch Arthur Bostrom in CAN WE STOP IT THERE? at 53two Manchester, United Kingdom JB Shorts in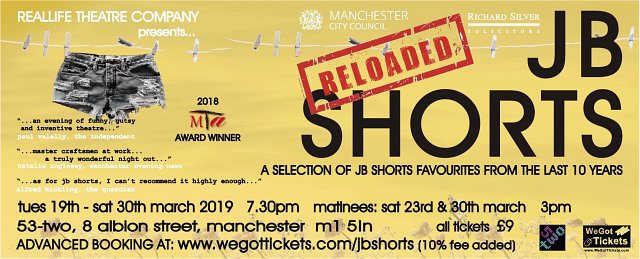 JB SHORTS RELOADED in the last of six short plays selected from a decade of theatre shorts from well known television script writers.
some early reviews for CAN WE STOP IT THERE?:
Trevor Suthers' laughter riot.... It's the best of the bunch...this brilliant finale. i❤MANCHESTER
It was frantic, funny, riotous and the perfect way to end what was an epic evening of fringe theatre from JB Shorts. HONORARYMANCBLOG
This was a brilliantly baffling comedy NUMBER9REVIEWS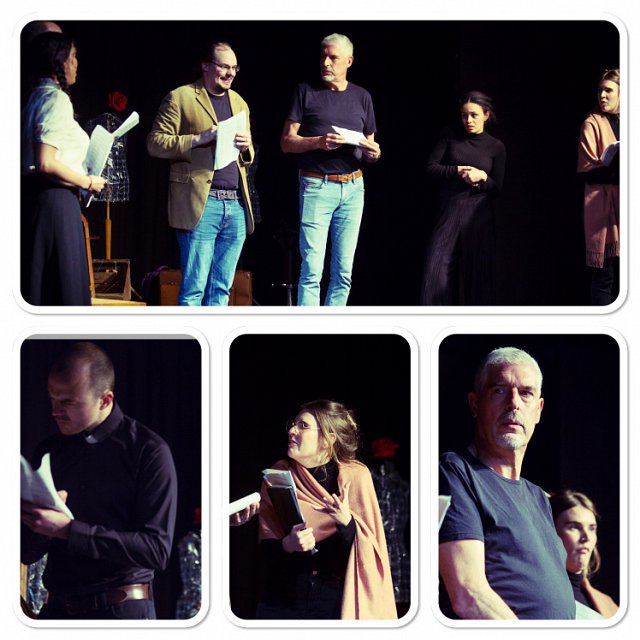 SOME SPRING THEATRE THINGS...
Sunday, 24th February 2019
....with the weather so mild and sunny here, in order of appearance are some JHA spring theatre things we're looking forward to...
CARYS WRIGHT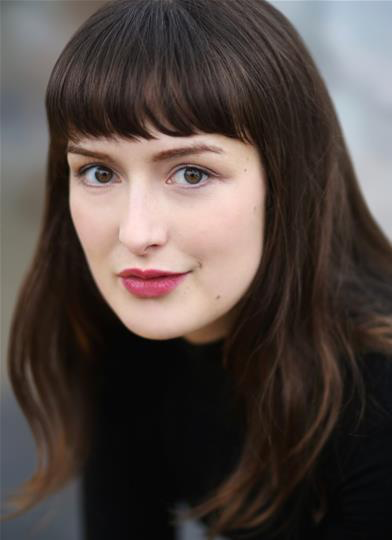 in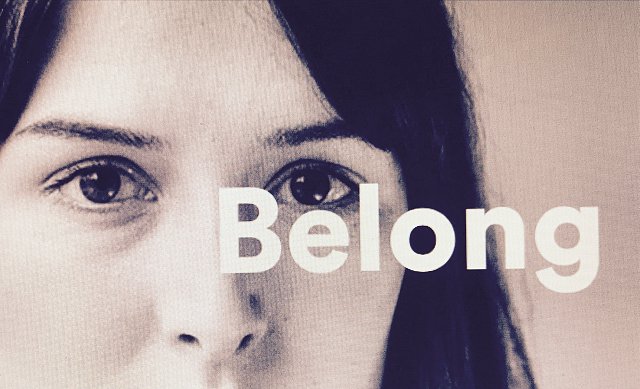 - a challenging new play about loneliness in young people which she has also co-written in collaboration with @cleanbreak Lyric Hammersmith 8 + 9 March
MATT LIM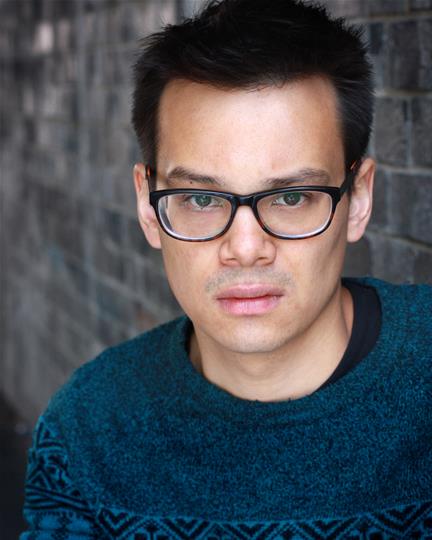 is brushing up his Mandarin + Cantonese for
FROM SHORE TO SHORE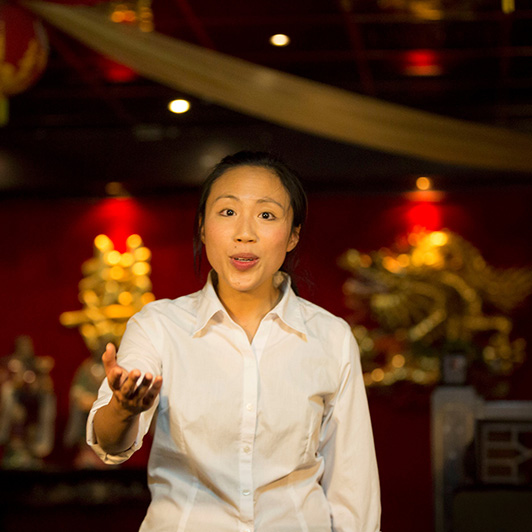 a site-specific co-production between
Royal Exchange Theatre Liverpool Everyman & Playhouse theatres The Dukes, Lancaster Live Theatre Newcastle Birmingham Repertory Theatre in a unique project played in restaurants and telling stories of migrant Chinese communities living in the UK - 9 March to 7 April
ARTHUR BOSTROM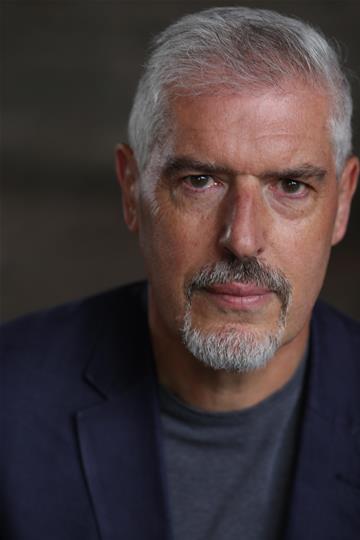 revisits a favourite production and role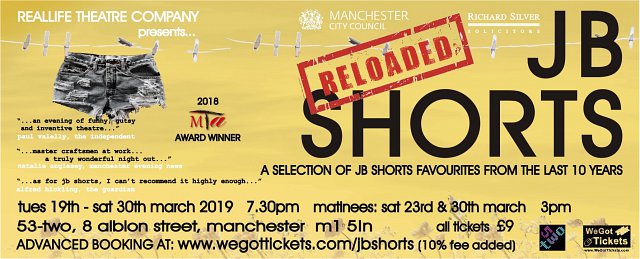 53two 19 - 30 March for JB SHORTS RELOADED - a selection of just six plays from the past ten years of this Manchester theatrical institution that has tv writers penning short stage dramas.
SHELLEY ATKINSON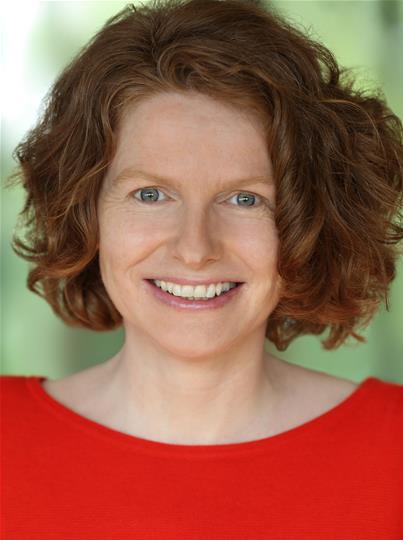 is doubtless donning her signature marigolds to play 'Martha', a rather naive cleaning lady in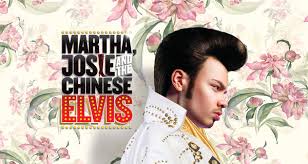 Stephen Joseph Theatre 28 March - 20 April then The New Vic Theatre 29 April - 18 May
ØYSTEIN KANESTRØM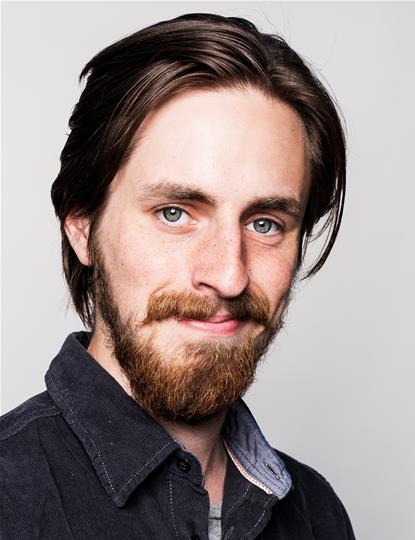 - makes his UK professional stage debut in that rare thing - a leading role for a Norwegian actor in the UK, in...
INTEMPERANCE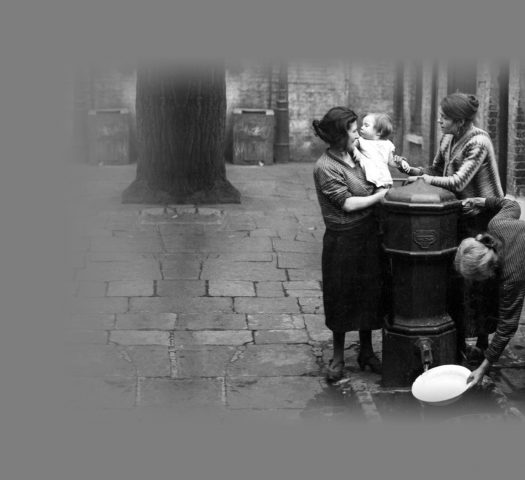 by Lizzie Nunnery New Vic Theatre from 5 - 20 April
NATEY JONES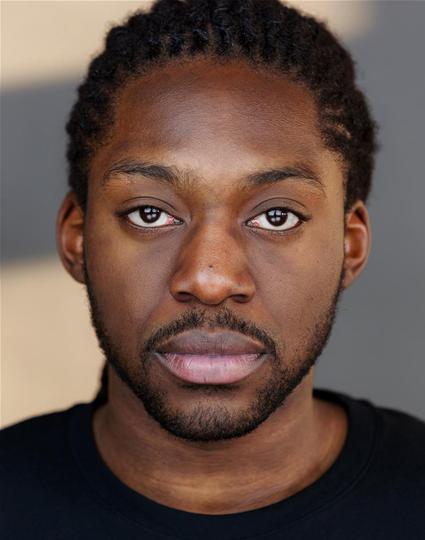 opens April 17th for previews in the late Andrea Levy's masterpiece SMALL ISLAND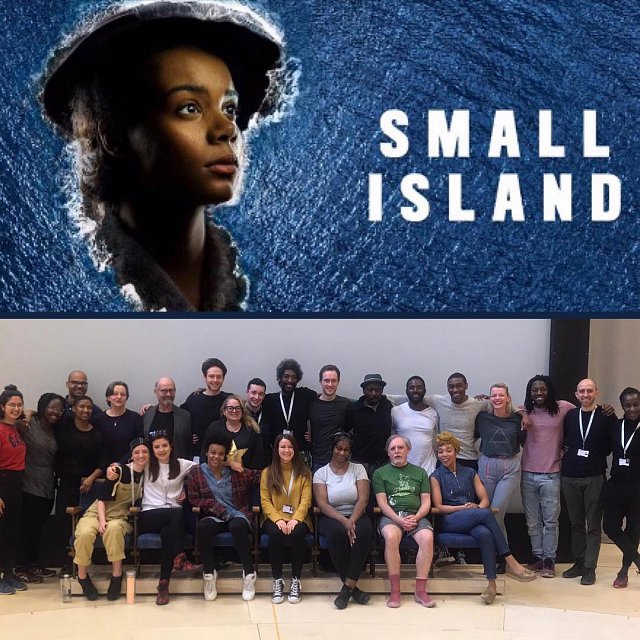 at the National Theatre
CHRISTMASSY Catch-ups!
Monday, 31st December 2018
Some Christmassy catch-ups on tv + radio - enjoy!
ASHLEY ARTUS
LES MISERABLES - Ep 1 (BBC1)
(first shown Sunday 30th December)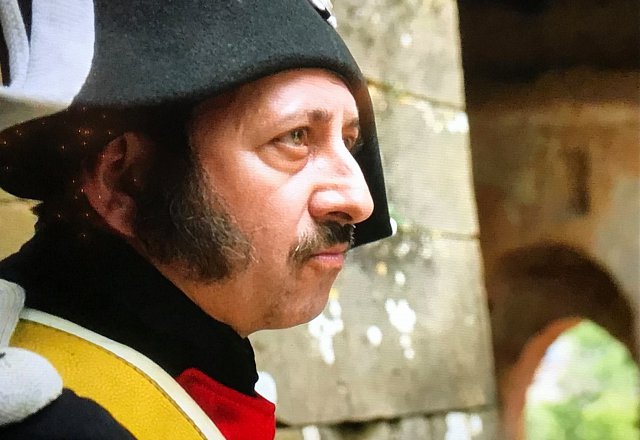 A telling cameo from brilliant Ashley in the opening episode of the drama series of the season, written by Andrew Davis and starring Dominic West.
https://www.bbc.co.uk/…/p…/les-miserables-series-1-episode-1
ARTHUR BOSTROM
THE KEITH AND PADDY PICTURE SHOW: GREMLINS (ITV1)
(first shown Christmas Eve)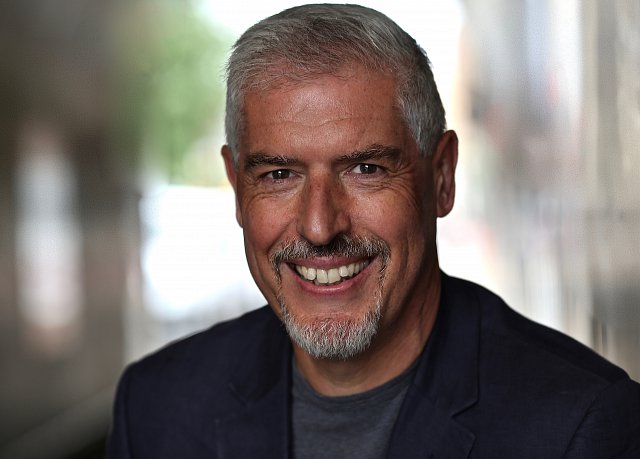 It's what can only be described as a green and somewhat liquid performance from Arthur in this hilarious spoof of cult movie GREMLINS!
https://www.itv.com/…/the-keith-and-paddy-pictu…/2a4791a0011
NICOLA BLACKMAN
TROLLIED CHRISTMAS SPECIAL (Sky)
(first shown 23rd December)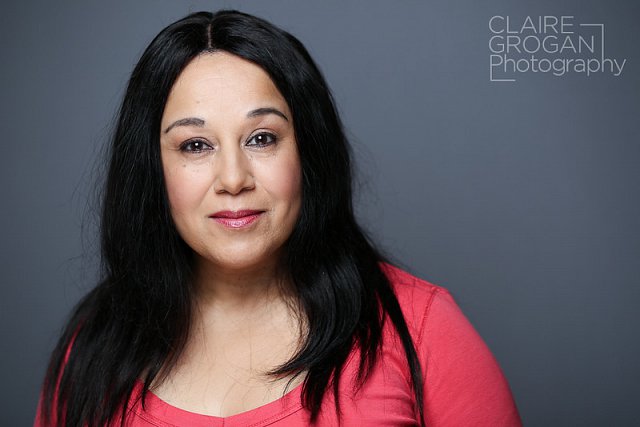 Nicola plays the registrar trying (quite hard really!) to keep the wedding of Gavin (Jason Watkins) and Cheryl (Sarah Parish) on track - a lovely guest role.
Viewing requires a Sky subscription
JOANNA WAKE
BBC DOCTORS: SHE'S GONE - Ep 33 (BBC1)
(first shown 19th December)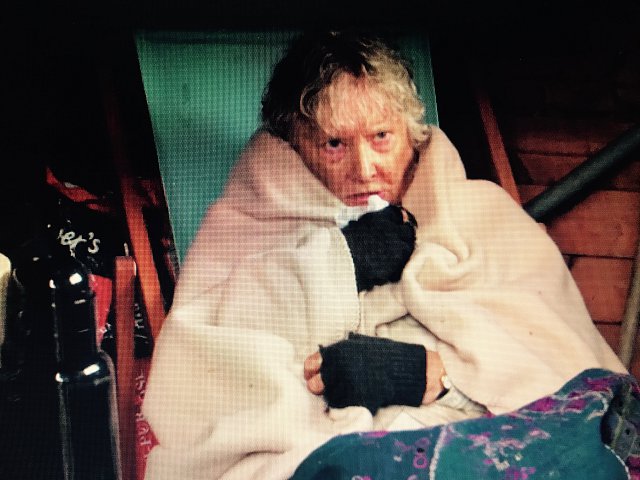 A emotional guest role for Joanna Wake as a woman who seeks a way out of her unbearable responsibilities.
https://www.bbc.co.uk/programmes/b0bw67j3
ANDREW JARVIS
BBC DOCTORS: HOME IN TIME FOR CHRISTMAS Ep 32 (BBC 1)
(first shown 18th Dec)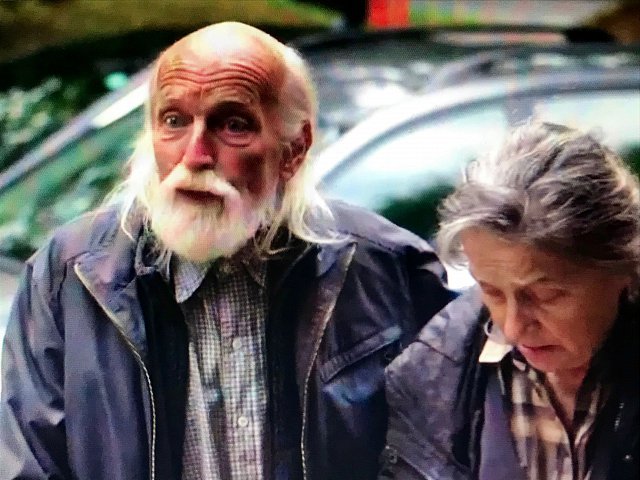 A touching story of love and loyalty in which Andrew has the guest lead role as 'Lionel Tungent'.
https://www.bbc.co.uk/programmes/b0bw66g6
MARTA KIELKOWICZ
BABY ITS COLD OUTSIDE
(Storyglass) | iTunes
(first broadcast 17, 18 + 19 December)
Produced in association with CRISIS this topical radio podcast from Fremantle Media stars Chris O'Dowd as a likable but hapless dad, Ed, trying to have a good Christmas Eve with his young son, George (Billy Jenkins). Sam, Ed's ex-wife, is played by Anne-Marie Duff; the writer is Regina Moriaty; Duck Soup films produces.
TOM OWEN plays 'Baron Hardup' in classic panto CINDERELLA
Sunday, 30th December 2018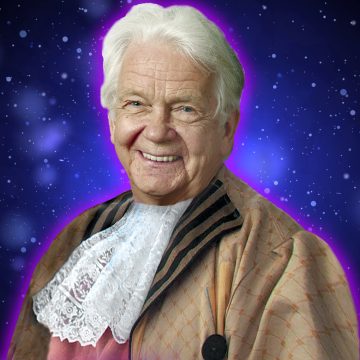 TOM OWEN is having enormous fun and 'bumbles with the best of them' (The Stage) in this year's classic pantomime CINDERELLA at the Kings Theatre, Southsea. Tom, best known for his long-running stint in LAST OF THE SUMMER WINE was recently seen in THE GUERNSEY LITERARY AND POTATO PEEL PIE SOCIETY feature film directed by Mike Newell and football hit pic THE BROMLEY BOYS.
ALEX LEWER dazzles with his crystalline lighting design for STRIKING 12 at the Union Theatre
Tuesday, 4th December 2018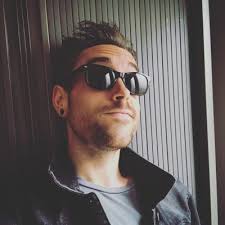 As these beautiful images and appreciative reviews below show, our innovative and ever resourceful ALEX LEWER has brought his delicate touch to a delightful hit at the Union Theatre this Christmas and made a special show look a million dollars!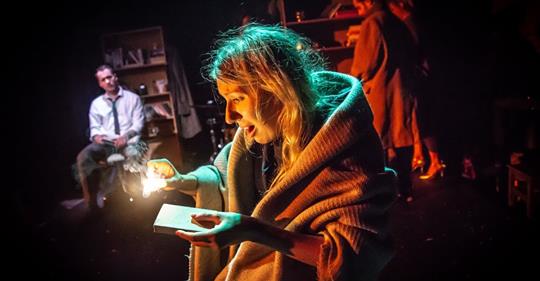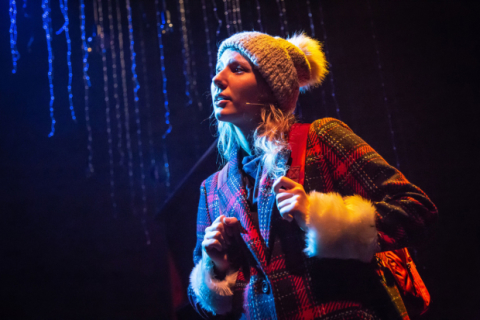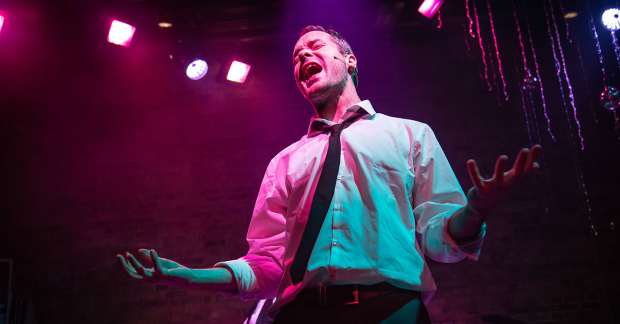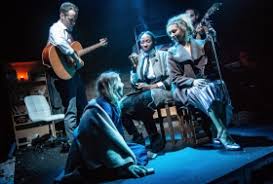 '...it's beautifully, duskily lit by Alex Lewer' TIME OUT
'...utterly mesmerising to watch and, helped by Alex Lewer's lighting, really evokes the warm feeling we all desire at Christmas' REWRITETHISHISTORY.COM ****
There is also a magical element to the show as well, thanks to Alex Lewer's gorgeous and mesmerising lighting, that helps to capture the idea that there is always light in the darkness if you choose to look for it LOVELONDONLOVECULTURE.COM
LAURENCE KENNEDY
Thursday, 25th October 2018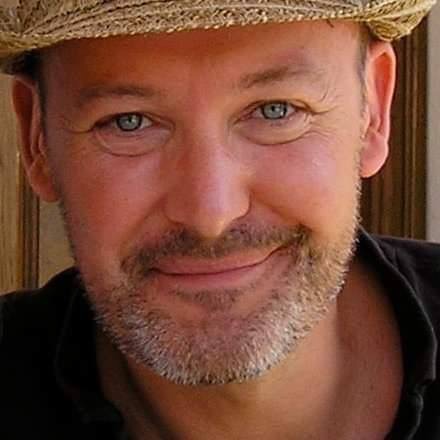 It's with the greatest possible sadness I must write to say that our much loved and respected colleague, client and dear friend Laurence Kennedy has passed away after a short illness at the age of 55. Laurence was a talented and versatile actor known for his distinctive and beautiful speaking voice. He worked at top level in theatre, film, tv, radio and voiceovers for over thirty years and he will be sadly missed by his many friends and colleagues.
JIM CONWAY and TOM OWEN in THE BROMLEY BOYS out on DVD and Download
Monday, 22nd October 2018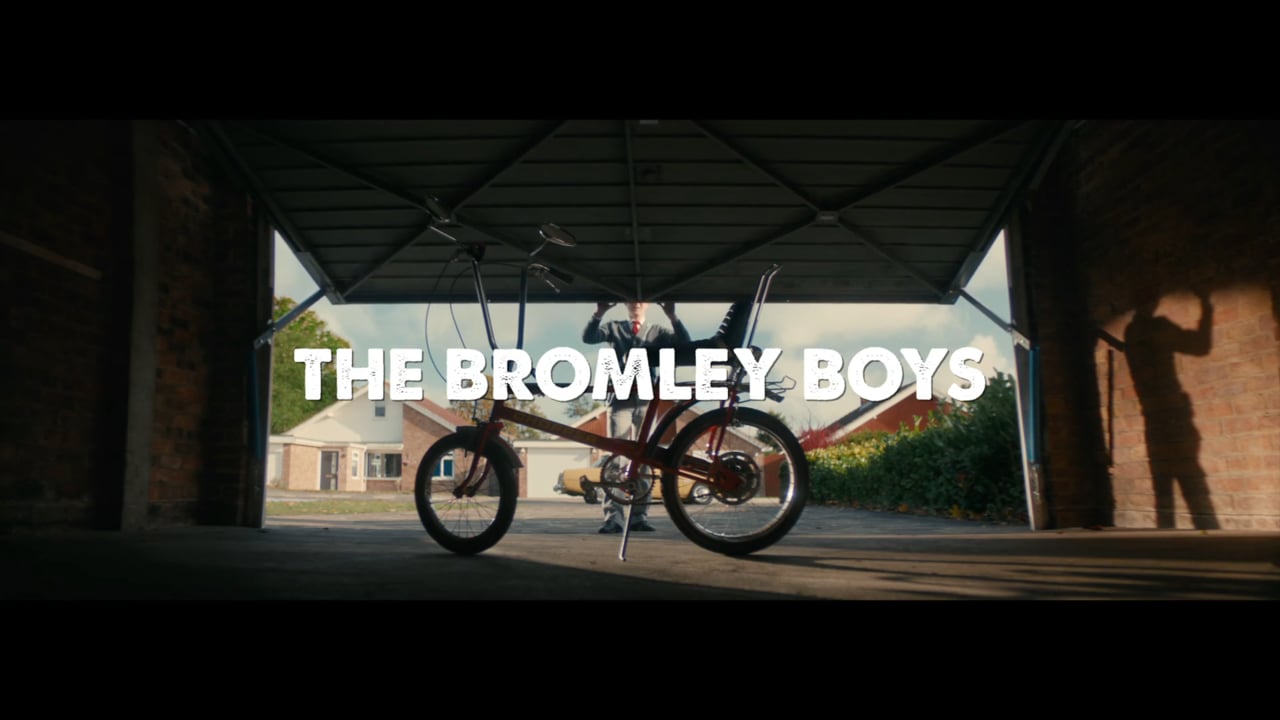 JIM CONWAY (pictured here on set with Jamie Foreman)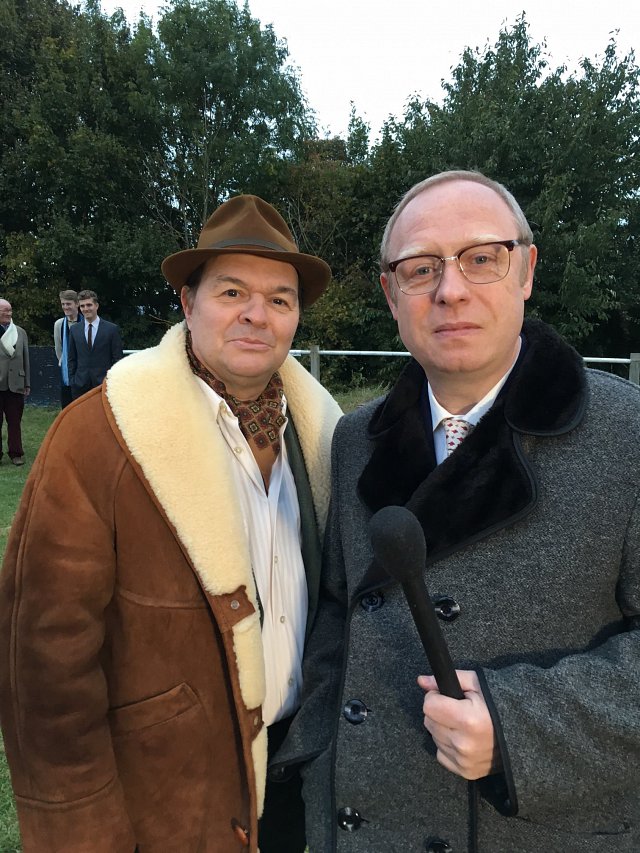 and TOM OWEN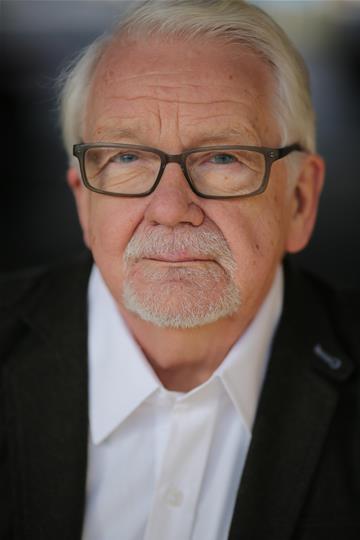 both feature in this season's surprise hit Brit-movie THE BROMLEY BOYS. Starring Breaknock O'Connor as a suburban teen obsessed with 'the world's worst football team' and starring Martine McCutcheon and Alan Davies, the film is released today on DVD and Downloads.
LUCIA MCANESPIE returns to our screens in HOLBY CITY
Sunday, 23rd September 2018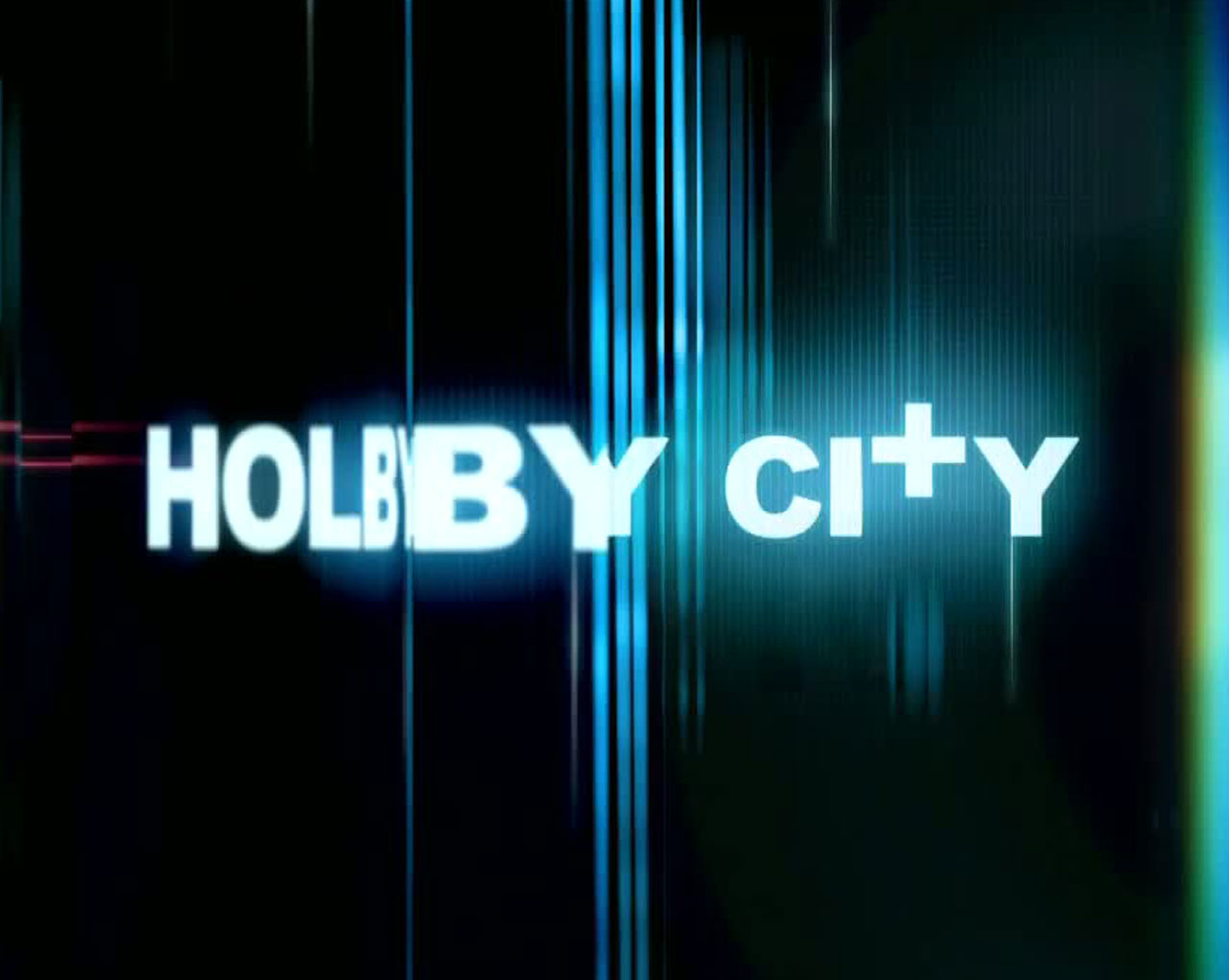 LUCIA MCANESPIE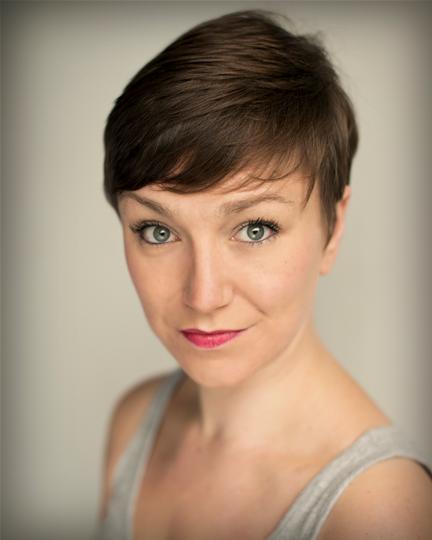 is 'Kim Kendler' in HOLBY CITY (Series 20 Ep39) this coming Tuesday, 25th September at 8.00pm on BBC1. Lucia, who was previously seen in seasons 2 + 3 of LINE OF DUTY, is currently rehearsing the title role in DEAR ARABELLA by Marie Jones and directed by Lyndsay Posner at the Lyric Theatre in Belfast.
RHYS BEVAN enjoys some quality ARCHERS time with radio dad ANTHONY HEAD
Sunday, 5th August 2018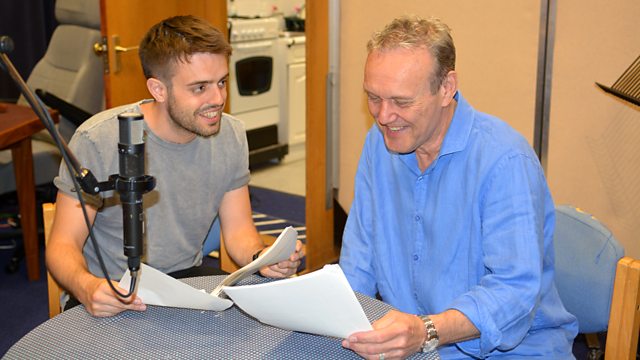 Our talented client
RHYS BEVAN @rhysbevan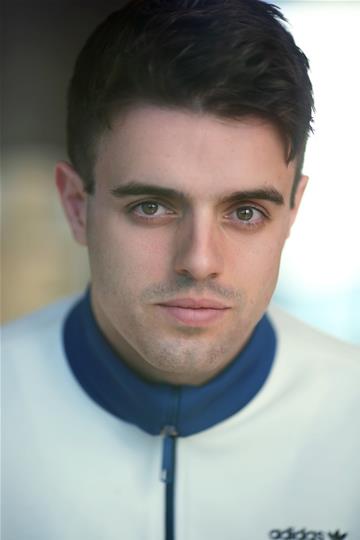 who plays Toby Fairbrother in @BBCTheArchers seems to be getting on like a house on fire with radio dad @AnthonySHead - will it last? (in the fictional sense of course!)
2018 JHA EDINBURGH FRINGE FESTIVAL LINE-UP
Monday, 16th July 2018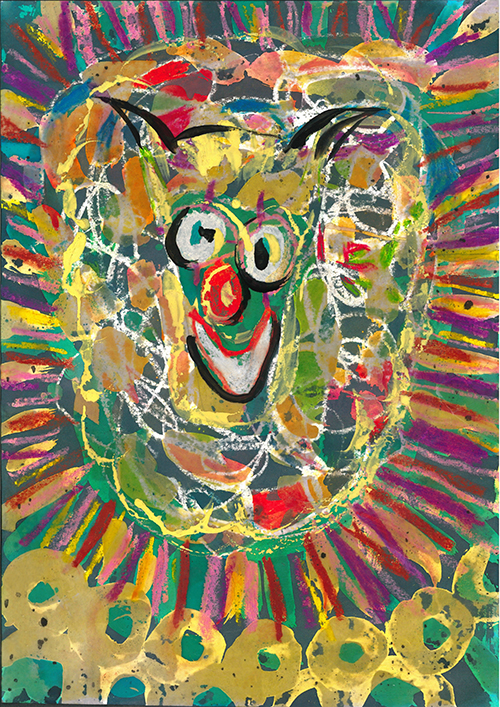 Our sparkling talent out in force at Edinburgh this year in a diversity of quality work from Ovid and Shakespeare to intriguing new plays and physical theatre
Here's the diary - see you there!
11.10 (ends 12.20)
ALISON SKILBECK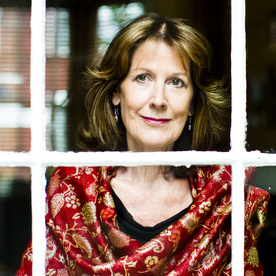 ARE THERE MORE OF YOU?
2 - 27 August (not 13th)
Assembly Hall (Venue 35)
Brilliantly observed...wonderful ALAN AYCKBOURN
Go see how character comedy acting is done MIRANDA HART
12.10 (ends 13.10)
ANDY PATERSON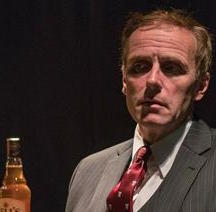 3000 TREES:The Life + Death of William McCrae
2 - 26 August (not 14th)
The Stand's New Town Theatre (Venue 7)
...charming and witty BRITIISH THEATRE GUIDE
Paterson is fantastic in the role....FRINGE REVIEW
12.10 (ends 13.30)
ROSIE WARD: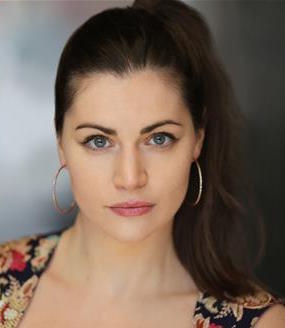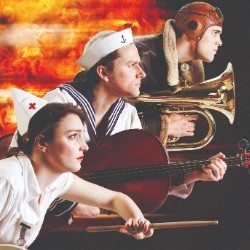 OVID'S METAMORPHOSIS
4 - 27 August
Pleasance Dome - King Dome (Venue 23)
Terrific... Magical... Engrossing...(New York Times).
Jaw-dropping (Guardian)
1.45 (ends 12.35)
MIRANDA BRAUN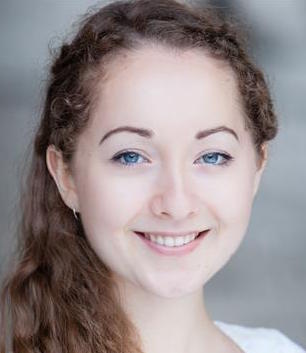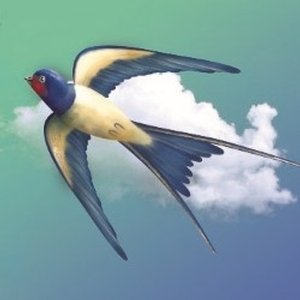 THE ADVENTURES OF SAM SWALLOW
2 - 27 August (not 13th)
C Too - main house (Venue 4)
From the team behind Shakespeare For Breakfast and Shakespeare
For Kids comes a poignant, heart-warming and entertaining
new play for children and families about the beauty of nature and
our need to protect it, brought to life through music, dance and
puppetry.
14.00 (ends 15.00)
CATHY CONNEFF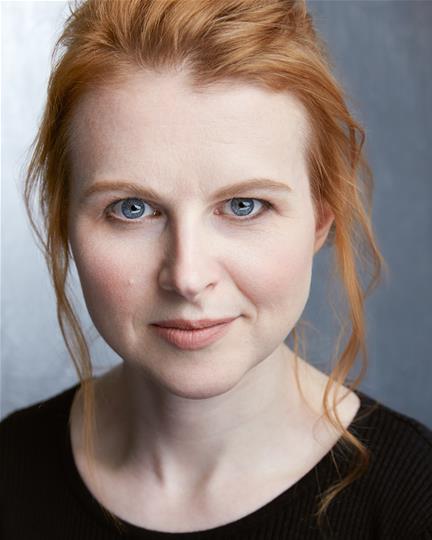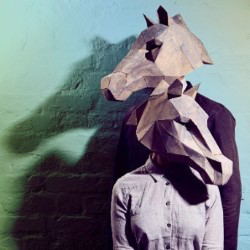 GULLIVER RETURNS
2 - 26 August (not 13th)
Underbelly Cowgate - Big Belly (Venue 61)
From the makers of the acclaimed Fringe hits
The Man Who Would Be King: 'Flawless'****THE STAGE
+ The Wonderful Discovery Of Witches: 'Heart-breaking' ****THE SCOTSMAN
17.00 (ends 18.15) + 19.30 (ends 20.45)
SANDS STIRLING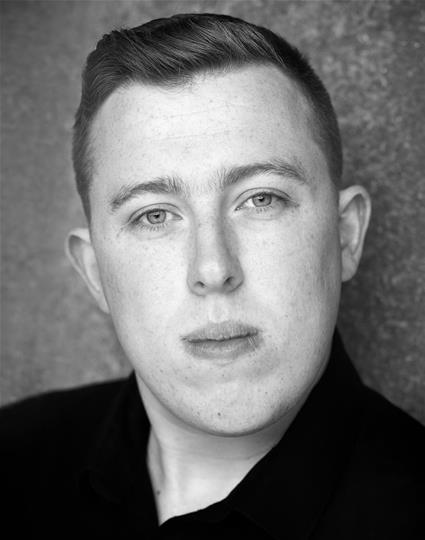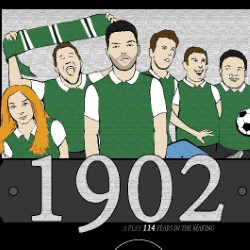 1902
3 - 27 Aug (not 9th, 16th, 23rd)
Wee Red Bar (Venue 506)
.....some excellent one-liners and a wonderful sending up of the human condition that is reminiscent of early Billy Connolly. ACROSS THE ARTS
Saltire Sky's hit debut show is back. Laughter, tears and bevy are guaranteed in this electric piece of new writing THE LIST
17.55 (ends 18.50)
RACHEL OGILVY + ANDY PATERSON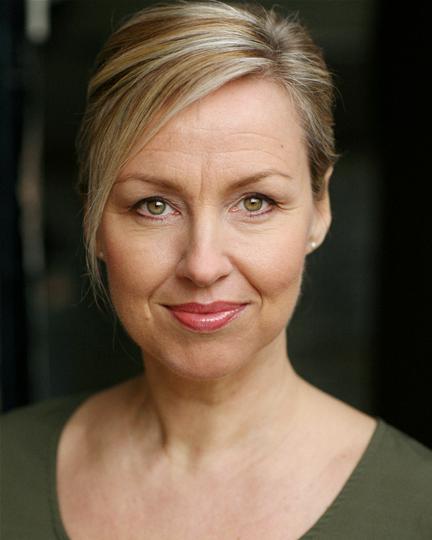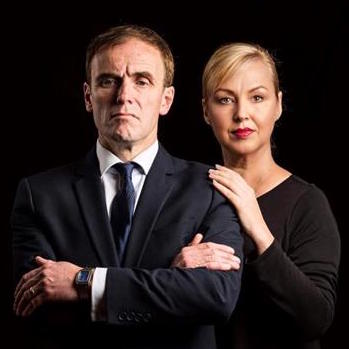 WESTMINSTER HOUR
3 -26 Aug (not 19th)
Sweet Novotel - Novotel 1 (Venue 188)
A seemingly random shooting in South London leads Home Secretary Archie Cornwall's former lover to implicate him in a historic abuse case.But is he too powerful to fall – and who will be silenced to save him?
18.45 (ends 20.15)
MIRANDA BRAUN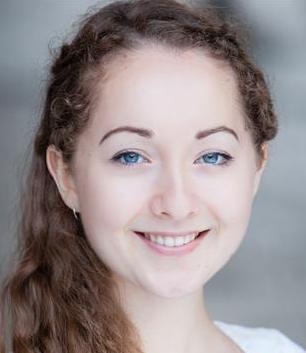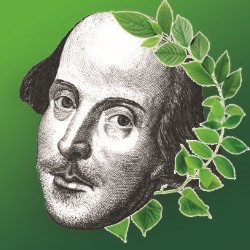 SHAKESPEARE IN THE GARDEN: AS YOU LIKE IT
2 -27 August (not 13th)
C Venues - C South - gardens (Venue 58)
A joy to watch THREE WEEKS****
Capturing the emotional heart LIST****
20.15 (ends 21.15)
ADRIAN TAUSS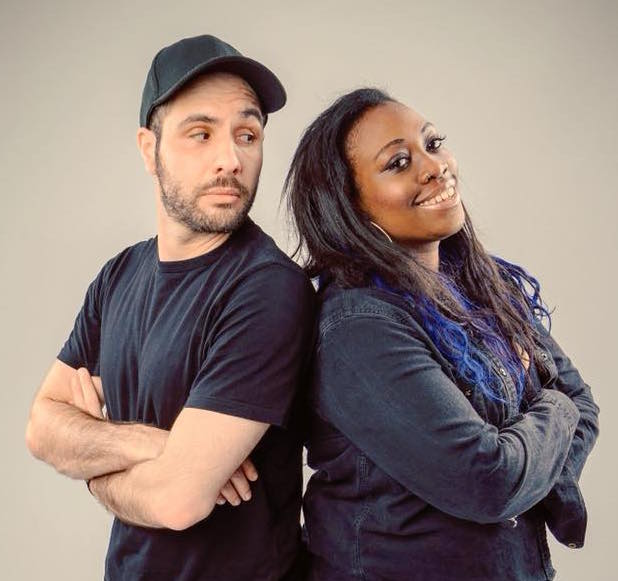 WE SHOULD KNOW BETTER
52 Canoes (Grassmarket) -
Basement Lounge (Venue 366)
52 Canoes
4 - 25 August (not 13th, 20th)
Sikisa (BBC New Comedian 2017 finalist) and Adrian
(who was cut out of THE NIGHT MANAGER)
should know better by now. They would like to say
that this a show about learning from your mistakes but
don't worry, they offer no solutions.
SHAMIA CHALABI joins the RSC Swan Theatre Winter Season
Friday, 8th June 2018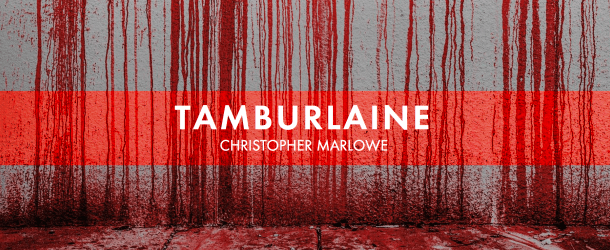 Warmest congratulations to
SHAMIA CHALABI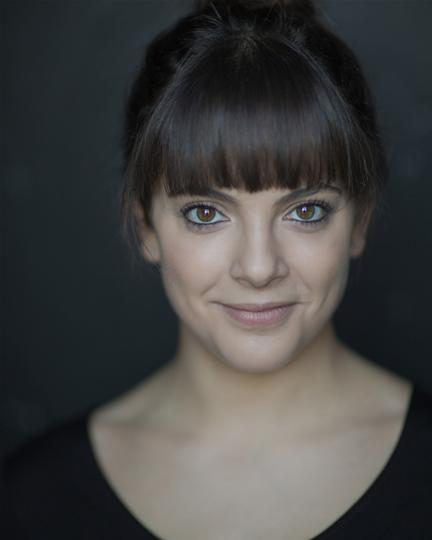 on her RSC debut season - first up in TAMBURLAINE by Christopher Marlowe directed by MICHAEL BOYD at the Swan Theatre
BRAINVILLE AT NIGHT for Illona and Carys
Sunday, 13th May 2018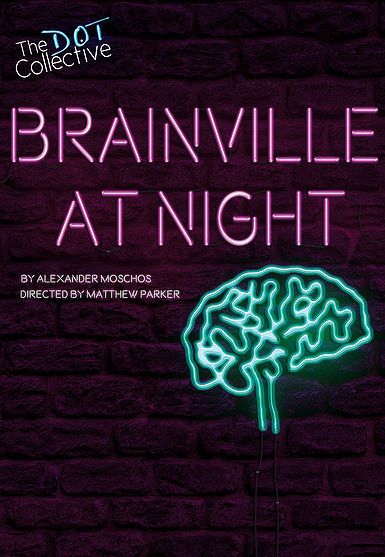 ILLONA LINTHWAITE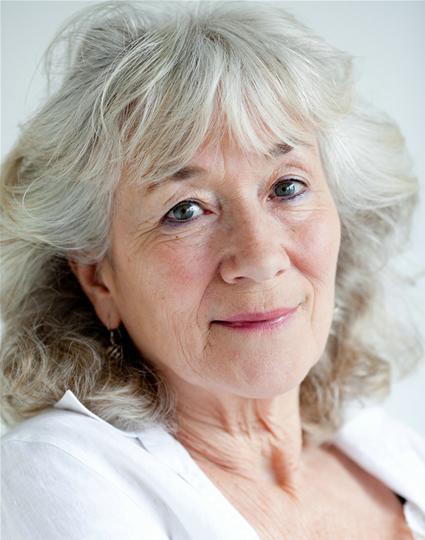 returns to her outstanding lead performance in BRAINVILLE AT NIGHT and is joined in the cast this time by our terrific
CARYS WRIGHT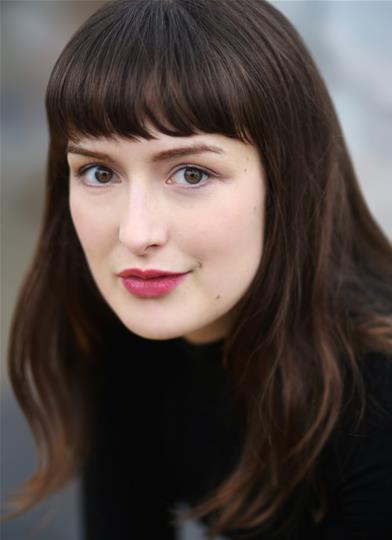 on a '3 b's' tour:
21, 22, 23 May: Blockhouse, The Warren (Brighton Festival)
1 June: Bedford Palace Theatre
12, 13 June: Bristol Alma Tavern
Brainville at Night is a stylish and involving adventure into the film noir-ish world of Ingrid's memories and imagination. So what if the doctors tell her that she lacks insight and the ability to empathise? Nothing is going to stop Ingrid.
The play is written by Alexander Moschos and directed by Off West End award winner 2017 Matthew Parker.
The Dot Collective brings their acclaimed production of Brainville At Night on tour following a sell-out run at the Old Red Lion Theatre 2014.
SOPHIE DOHERTY now open in MASTERPIECES at the Finborough Theatre
Thursday, 3rd May 2018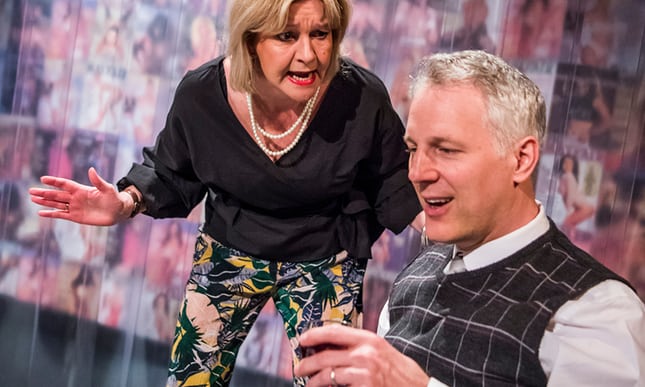 Well-deserved rave for
SOPHIE DOHERTY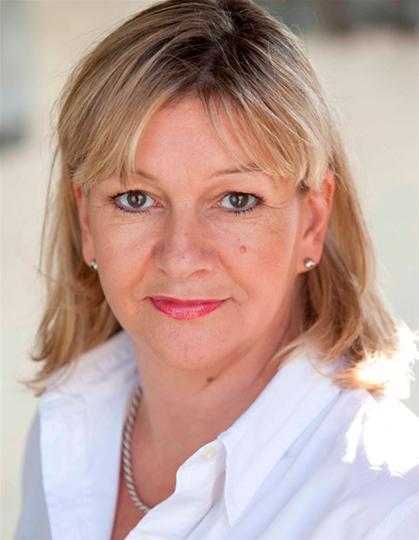 amongst the widest range of response to the revival of Sarah Daniels ground-breaking 1980's play in #MASTERPIECES Finborough Theatre Go with your tin hat on but go!
....the cast are magnificent. Acting honours go to Sophie Doherty, working at a level rarely seen even on the largest and most sophisticated stage. STEVE RICH
https://theatremonkeybook.wordpress.com/…/masterpieces-fin…/
SHELLEY ATKINSON enjoys great reviews for REARED at Theatre 503
Monday, 16th April 2018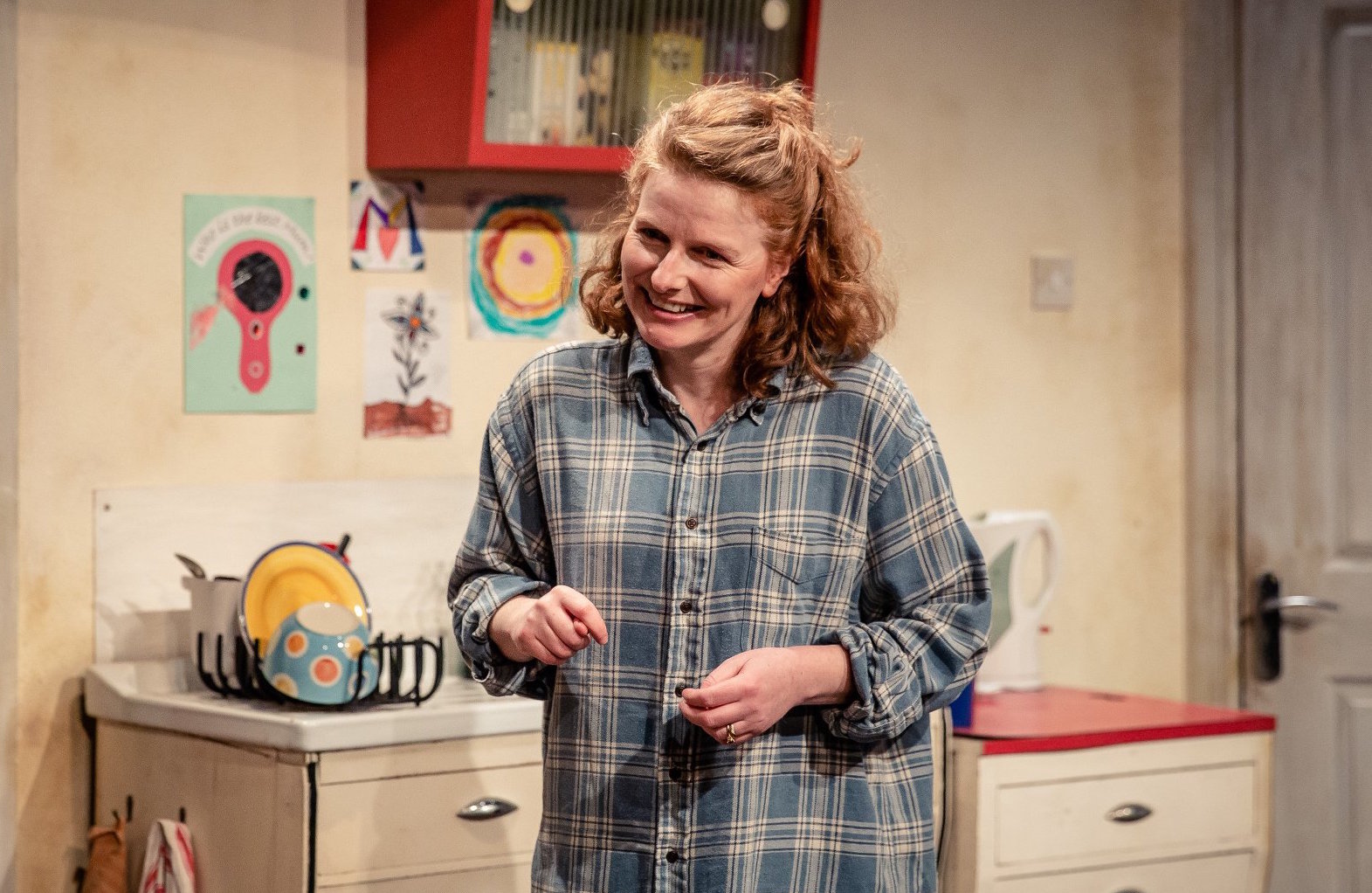 SHELLEY ATKINSON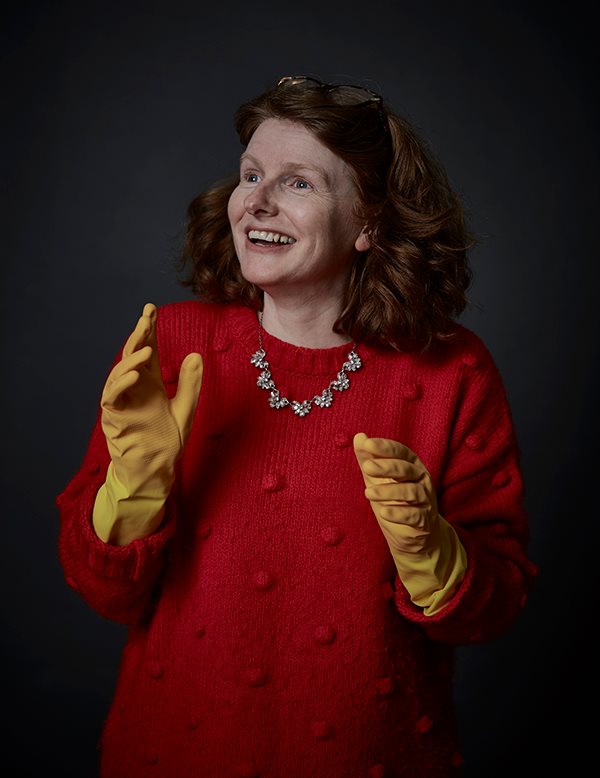 (in those Marigolds again...) is attracting well-deserved terrific reviews in #REARED at Theatre503 - on until 28 April and such a rich and absorbing evening in the theatre - here are just a couple of mentions for Shelley:
Shelly Atkinson, playing mum Eileen, holds the family and production together with a finely textured and quietly simmering performance. After much stalling (Fitzpatrick holds onto his secrets a little too tightly), Eileen's past is unearthed in a shattering monologue about post-natal depression. She remembers her burning desire to protect her daughter, coupled with her struggle to merely walk up the stairs. It's a brilliant scene that throbs with the tension between comfort and pain, warmth and rejection that is so central to family life.
TIME OUT
The highlight of this production is Atkinson's performance as Eileen, which is full of warmth, sadness and patience and rings true throughout. EXEUNT MAGAZINE
ELIZABETH WEBSTER immersed at The Vaults
Saturday, 7th April 2018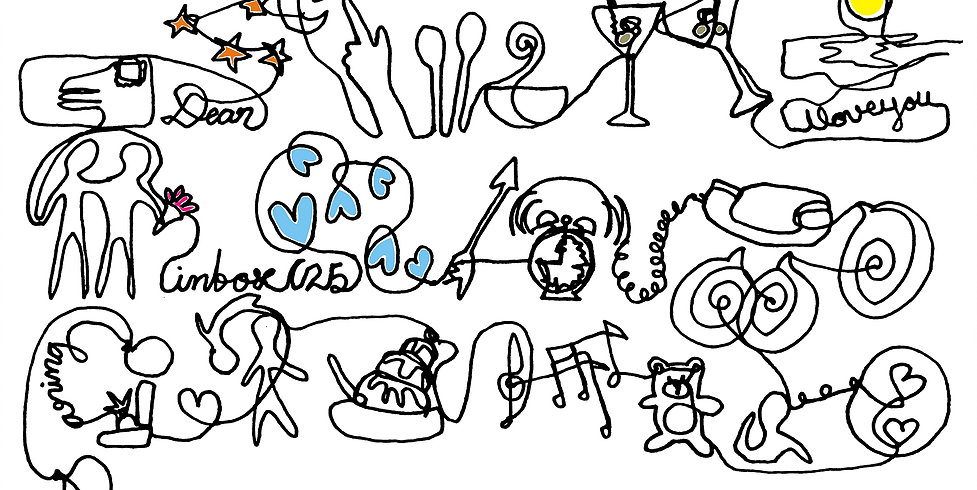 ELIZABETH WEBSTER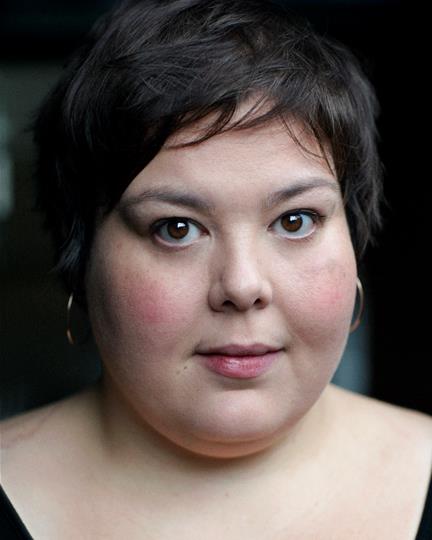 returns to the stage and vamps until ready for The Pensive Federation in their brilliant annual new work event THE SIGNIFICANT OTHER FESTIVAL in which ten plays of ten minutes become one...in ten days. An unmissable spring thing 17 - 21 April The Vaults
It's April 1988 and change is coming. The UK is no longer an industrial nation and Jack knows it. He built his component manufacturing firm up from nothing but is there a place for men like him anymore? On the day of his retirement party, what will happen to him, the town, the nation?
Fringe innovators The Pensive Federation return to The Vaults with their annual new writing event, The Significant Other Festival. Ten new 10 minute plays will be created in just 10 days woven together with the themes of community, relationships and connections exploring the phrase 'significant other'. In their most ambitious project, the unique space of the Vaults opens out onto the factory floor of 'Reseal9, Inc' in an immersive piece like no other. The audience are visitors to the factory and watch Jack's last day unfold. What happens to a town when its heart is ripped out? Stories yet to be written but needing to be told. Ten unique pieces, but one complete play.
https://www.thevaults.london/significant-other-festival-2018
MATT LIM cast in BREAK OF NOON at the Finborough Theatre
Saturday, 7th April 2018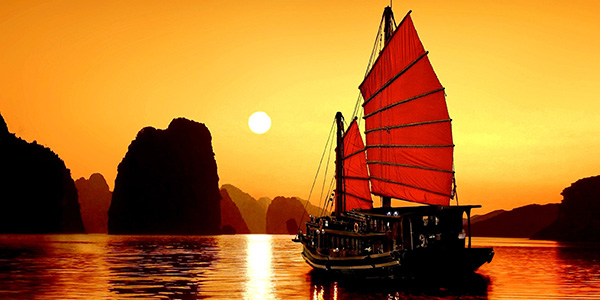 MATT LIM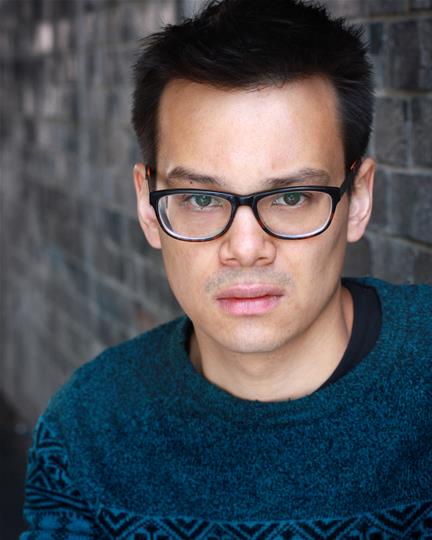 has a leading role in the first UK revival since 1951 of Paul Claudel's BREAK OF NOON, set in Hong Kong and China at the turn of the 20th century against the backdrop of the age of Empire and the first whispers of revolt and decolonisation.
Written in 1905, Break of Noon is a semi-autobiographical romance, based on Paul Claudel's own real love -affair with a married woman, and his experiences as French consul in China. A modern French classic, it is a unique poetic and symbolist manifesto, in verse, on the human frailty of ambivalence and the conflicts and contradictions between physical love and spiritual faith.
Break of Noon was banned from the stage by Claudel himself for forty three years (following a recommendation from his priest during confession), until his friend, famous actor and director Jean-Louis Barrault, after he'd successfully created the epic Soulier de Satin, convinced him to allow him to produce the play in 1948. Barrault's production, in French, for the famous Renaud-Barrault Company was seen in London in 1951. It was revived at the Comédie Francaise as recently as 2007.
Playing Sundays, Mondays and Tuesdays
27, 28, 29 May and 3, 4, 5 June 2018
JHA on twitter