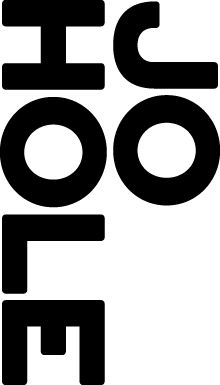 Agent: Jo Hole Associates
Theatre, Film and Television: 020 7928 8231 / [email protected]
Commercials: 020 7928 8231 / [email protected]
Administration: [email protected]

Alex Lewer
Lighting + Technical Design & Direction
Alex is a lighting designer, creative technologist and technical director based in London. Since 2010, he has been technical director for the critically-acclaimed theatre company DELIRIUM and has worked on four of their major productions: Your Nation Loves You (the first promenade play staged in The Old Vic Tunnels), Go To Your God Like a Soldier (in Edinburgh and London), Oranges on the Brain and From Where I'm Standing. It was for this last show that Alex developed CueSurface™, a system that allows iPads to be used as wirelessly-controlled synchronised video surfaces in theatre productions - believed to be a world-first. He is currently represented in London by One Minute, for which he has been nominated for an Offie Award for Best Lighting Designer.
Alex is passionate about new and interesting technologies and how they can be applied to theatre and live entertainment. In 2015, along with writer Sarah Henley and composer James Fox, Alex embarked on an Arts Council-funded project to develop a new musical ( The Unblinding), which includes the creation of a new system of wearable wireless LED lighting and associated technologies based on cheap, off the shelf hardware.
Outside of London, Alex works extensively in regional theatre especially in his home town of Cheltenham. It is at The Cheltenham Playhouse where he, at the age of 11, first ventured into the world of technical theatre by attending a week-long technical course - a course that he is now extremely proud to teach twice a year to 10-18 year olds, many of whom have since decided to follow careers in field.
Featured Credits
Lighting Designer - Burkas and Bacon Butties (2017)
Tara Finney Productions, dir: Sarah Henley/Sarah Butcher
Lighting Designer - BOXED (2017)
Made in LDN Collective
Lighting Designer - Muted The Musical - In Concert (2016)
Interval Productions, dir: Jamie Jackson
Lighting/Technical Designer - One Minute (2015)
Delirium/The Vaults, Waterloo, dir: Oliver Kaderbhai/Matthew Churcher
Lighting Designer - Streets (2015)
Interval Prods/The Vaults, Waterloo, dir: Tori Allen-Martin
Lighting Designer - Carried On The Wind (2014)
Gloucestershire People's Theatre. dir: Sheila Mander
Lighting Designer - Equally (2014)
Interval Productions/Cockpit Theatre, dir: Damian Sandys
Lighting Designer - Another Way (2014)
Interval Productions/Cockpit Theatre, dir: Bo Boland
Lighting/Technical Designer - From Where I'm Standing (2013)
Delirium/Edinburgh Underbelly/Pegasus Theatre Oxford, dir: Oliver Kaderbhai
Lighting Designer - The Mystery Plays (2014)
Worcester & Gloucester Cathedrals/Gloucestershire People's Theatre, dir: Sheila Mander
Lighting/Technical Designer - Oranges On The Brain (2013)
Delirium/Pegasus Theatre Oxford, dir: Oliver Kaderbhai
Lighting Designer - The Borrowers (2012)
Cheltenham Playhouse: dir: Bill Cronshaw
Lighting/Technical Designer - Go To Your God Like a Soldier (2011)
Delirium/Old Vic Tunnels/Edinburgh Underbelly/Courtyard Theatre Hoxton, dir: Oliver Kaderbhai
Lighting/Technical Designer - Your Nation Loves You (2010)
Delirium/Old Vic Tunnels, dir: Oliver Kaderbhai