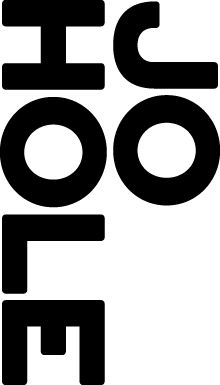 Agent: Jo Hole Associates
Theatre, Film and Television: 020 7928 8231 / [email protected]
Commercials: 020 7928 8231 / [email protected]
Administration: [email protected]

Rhys Bevan
Rhys Bevan graduated from the Oxford School of Drama in 2013 and has since enjoyed roles in both theatre and film. His recent turn as Richmond in RICHARD III received critical acclaim and he recently made his screen debut filming BASILISK in a principal role. On the London fringe Le Beau in AS YOU LIKE IT and Duke Orsino in TWELFTH NIGHT at The Cockpit Theatre and the lead in Marlowe's THE MASSACRE AT PARIS at the Rose Playhouse.
Prior to drama school, Rhys attended Oxford University where he used theatre as his chief method of procrastination. Some highlights of his university career included taking Dogberry to Japan, and a "Pick of the Fringe" award for MOJO at the Edinburgh Fringe Festival 2011.
Rhys is a member of The Merely Players Theatre Co., oneohone Theatre Co., and the sketch comedy group LAUGHING STOCK that won the Audience Award at the 2015 London Sketchfest and made their Edinburgh debut in August 2015 at the Underbelly.
Rhys is currently to be heard daily on BBC R4 as regular character 'Toby Fairbrother' in THE ARCHERS and is on view both at Manchester Royal Exchange and in May at Birmingham Repertory Theatre in KING LEAR with Don Warrington.
| | |
| --- | --- |
| Languages: | English, French, Spanish |
| Nationality: | British |
| Bases: | London, Swindon, Wiltshire |
Featured Credits
Duke of Burgundy in KING LEAR (2016)
Michael Buffong/Manchester Royal Exchange
Toby Fairbrother in THE ARCHERS (2015/16)
Various/BBC R4
Various in LAUGHING STOCK (2015)
Company/Edinburgh Underbelly
Various in K.I.S.S. (2014)
Various/Laughing Stock/Camden Fringe Festival
Orsino in TWELFTH NIGHT (2014)
Scott Ellis/Merely Shakespeare/Cockpit Theatre
Eastbourne (lead) in BASILISK (short film - 2014)
Mathias Askeland/London Film School
Richmond in RICHARD III
Gavin Harrington-Odedra/Lazarus Theatre Company
George Knightley in EMMA
Asia Osborne/Oneohone Theatre Company/Tristan Bates Theatre
Dogberry in MUCH ADO ABOUT NOTHING
Max Gill/Oxford University & Thelma Holt Summer Tour
Antipholus of Syracuse & Antipholus of Ephesus in THE COMEDY OF ERRORS
Sarah Perry/Oxford University