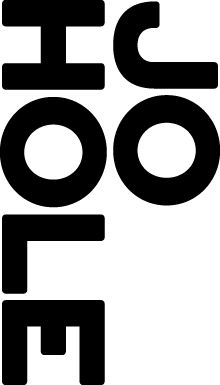 Agent: Jo Hole Associates
London Office: 07746 107777 / [email protected]
Northern Ireland Branch: 07746 107777 / [email protected]

ANDREW HAWKINS
Andrew has enjoyed a long and varied career spanning theatre, film, TV and the academy. He has worked in the West End, on Broadway, Manchester Royal Exchange, Chichester Festival Theatre, in many rep as well as fringe venues.
He started out co-directing and playing Mephistopheles in Marlowe's Dr Faustus in a production in the grounds of Worcester College Oxford, which featured a pioneering use of synthesised sound hidden in the vegetation. He went on to playing small parts at the Bristol Old Vic in Peter O'Toole's legendary 'return' season there. He then performed in one of the first Sam Shepard plays to be seen in London Red Cross & Chicago, and soon after joined the RSC for two years, which included their ground-breaking production of Nicholas Nickleby, at the Aldwych and in New York.
In theatre his interest spans the classical repertoire as well as contemporary and new writing; and for more than twenty years of his working life, he moved between performing, and directing and teaching at drama academies (Drama Centre, RADA, Central School, Guildhall, Rose Bruford & Mills College USA). Recently he became a founder member of Visible Ensemble, with which company he has twice co-devised and performed: Who Do We Think We Are and Five Characters in Search of a Good Night's Sleep both at Southwark Playhouse. His appetite for learning and experimentation has outlived his youth, and in the last decade Andrew has continued to explore the processes of acting with the Michael Chekhov Association in the US and The Chekhov Collective UK.
Work on screen has included guest leads and appearances in Midsomer Murders, Foyles War, Tropical Heat, Heartbeat, and among his feature films, Tomorrow Never Dies, Chariots of Fire, The Object of Beauty, Top Secret, and Shadowlands, directed by Richard Attenborough, remains a favourite.
| | |
| --- | --- |
| Languages: | English, French, German, Italian |
| Nationality: | British |
| Bases: | London, Berlin, German, Scotland |
Featured Credits
Harvey in FIVE CHARACTERS IN SEARCH OF A GOOD NIGHT'S SLEEP (2022)
Mike Alfreds/Southwark Playhouse
Edward Morgan in MAKESHIFTS AND REALITIES (2023)
Melissa Dunne/Finborough Theatre/Aardvark Theatre
Lukas in HELDENPLATZ
Annie Castledine/Annabel Arden/Arcola Theatre
Albany in KING LEAR
Greg Herzov/Manchester Royal Exchange
Dr Schoeppfer in A PATRIOT FOR ME
Ronald Eyre/Chichester Festival Theatre
Various (13 roles) in NICHOLAS NICKLEBY
Trevor Nunn/John Caird/Royal Shakespeare Company
Lovewell in THE CLANDESTINE MARRIAGE
Anthony Quayle/Compass Theatre Company West End + UK Tour
The Double Act in THE SUICIDE
Ron Daniels/RSC (Donmar Warehouse/Aldwych)