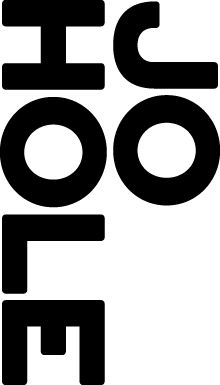 Agent: Jo Hole Associates
London Office: 07746 107777 / [email protected]
Northern Ireland Branch: 07746 107777 / [email protected]

GILES COLE
Playwright/Producer/Actor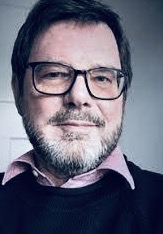 Giles trained as an actor at the Webber-Douglas Academy in London and worked in regional and West End theatre, radio and TV. He has written seven plays for BBC Radio 4 (Afternoon Play). Recent stage plays include THE ART OF CONCEALMENT - a full-length drama about Terence Rattigan that played at Jermyn Street Theatre and Riverside Studios and is published by Oberon.
Giles was an off-West End reviewer for Whatsonstage for five years and has completed a postgraduate MA in CREATIVE WRITING: PLAYS AND SCREENPLAYS (City University) graduating with distinction. He has twice won the Sussex Playwrights Play Competition.
Giles is a member of the Writers Guild of Great Britain and has served on its Theatre Committee and he is a former Chairman of the theatre judging panel for the Writers' Guild Awards.
He is a director of theatre company Close Quarter Productions with Alexander Marshall and has also worked as a writer and producer for corporate events and awards ceremonies.
Featured Credits
Author - ALLIANCE (in development)
www.alliancetheplay.com
Author - THE LOVES OF IDA RUBENSTEIN (in development)

Author - WHEN LOVE GROWS OLD (The Romance Of The Century/The Weatherman
Brighton Festival
Author - THE HEART OF THINGS
Jermyn Street Theatre/Close Quarter Productions
Author - THE ART OF CONCEALMENT
Jermyn Street Theatre/Riverside Studios
Author - FRAIL BLOOD
Brighton Festival
Author - SUSPECTS
Grand Theatre Swansea/Present Productions
Author - MEETING DANGEROUS MEN
Edinburgh Fringe Festival/Outlook Theatre
Author - SECRETS
King's Head Theatre
Author - BENEVOLENCE or THE ANTIQUARIAN
Pubished by: New Theatre Publications (2002)
Author - LIVING WITH LINDA
Elephant Theatre/Kings Head Theatre
Author - BECK
Spice of Life/Kings Head
Author - WILDERNESS MAN
Redgrave Theatre Farnham/Theatreaction
Author - OLD SCHOOLBOYS
Croydon Warehouse Theatre
Author - ANCESTORS (1975)
BBC R4
Author - KENDRICK'S LAST STAND (1978)
BBC R4
Author - TEA AND BINGO
BBC R4
Author - SHADOW IN THE MOUTH (1983)
BBC R4