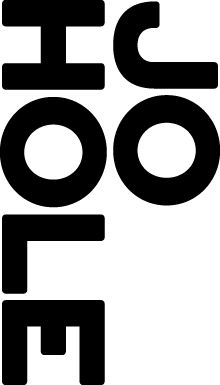 Agent: Jo Hole Associates
London Office: 07746 107777 / [email protected]
Northern Ireland Branch: 07746 107777 / [email protected]

Matt Lim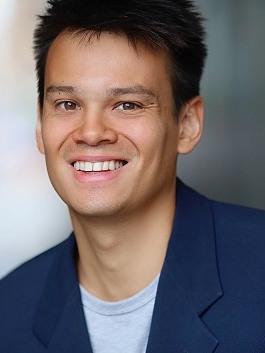 Matt is a multi award-nominated actor, writer, comedian, and published author. Originally from the West Midlands, he graduated with a degree (BA [Hons] and MA [Cantab]) from the University of Cambridge. His first full play was shortlisted for the Cambridge Footlights' Harry Porter Prize, as judged by Alex Horne (The Horne Section) and went on to enjoy successful runs in Edinburgh and London. His work has also been staged at Pleasance Theatre, Barons Court Theatre, Edinburgh Fringe, Brighton Fringe and Cambridge ADC theatre. He is the Artistic Director of Punchline Theatre.
He recently co-starred in MARTHA, JOSIE AND THE CHINESE ELVIS (Park Theatre - Offie Nomination: Best Ensemble) and the UK tour of FROM SHORE TO SHORE (Manchester Royal Exchange/Birmingham Rep co-production). Prior to this, he played leading roles in BREAK OF NOON (Finborough Theatre), LOVE IN THE PAST PARTICIPLE (Other Palace) and IN MY HEAD (Brockley Jack).
Matt made his network tv debut in DOCTORS (BBC) and was also seen in 50 WAYS TO LEAVE YOUR LOVER, LUCID: THE DREAMWALKER, the web-series YOOF, the National Theatre Live campaign and films A CONFUSION OF TONGUES and THREE DOTS AND A DASH.
| | |
| --- | --- |
| Languages: | Spanish, German, Dutch, French, Portuguese |
| Nationality: | British |
| Bases: | London, Wolverhampton, Newcastle |
Featured Credits
Timothy Wong in MARTHA JOSIE AND THE CHINESE ELVIS
Robert Wolstenholme/Park Theatre/Signal Theatre Company
Edward in THE LIFE AND ADVENTURES OF EDWARD THE CONFESSOR
Laura Sydonie/Theatre Tots/Westminster Abbey
Bob/Young Cheung Wing in FROM SHORE TO SHORE
David Tse/Manchester Royal Exchange/Birmingham Rep/On The Wire
Sawat Jafar in DOCTORS
John Maidens/BBC
Scott in THE MENTALIST'S BOOK CLUB
Amit Sharma/GRAEAE/Bush Theatre
Mesa in BREAK OF NOON
David Furlong/Exchange Theatre/Finborough Theatre
Noah in CAMILLE
Kerry Fitzgerald/Glass Half Full Theatre
Billy/Blue Rangeur in GO GO POWER RANGEURS
Mingyu Lin/Edinburgh Fringe Festival/Punchline Theatre
Rich/Stephen/Mike/Various in IN MY HEAD
Chris Mayo/Brockley Jack Theatre/Cuckoo Bang
Ripper/Sir Charles Warren in JACK & I: THE JACK THE RIPPER MUSICAL
Mingyu Lin/Punchline Theatre
Víctor in YERMA
Jesús Chavero/Something Wicked Theatre
Daniel in 2 COMPLICATED
Mike Wain/Punchline Theatre
El Novio (Bridegroom) in BODAS DE SANGRE (BLOOD WEDDING)
Jesús Chavero/Something Wicked Theatre
Miles in WAY BACK (TOUR)
Will Seaward/Pleasance Theatre London/Brighton Festival/DhK Productions
Mr Ma (/Father) in THE BUTTERFLY LOVERS
Mingyu Lin/The Blue Elephant Theatre
Dennis Wicksteed in HABEAS CORPUS
Gordon Grant, Bob Bibby, Bridgnorth/Theatre on the Steps
Daniel in IT'S COMPLICATED
Will Seaward/Tristan Bates Theatre/DhK Productions