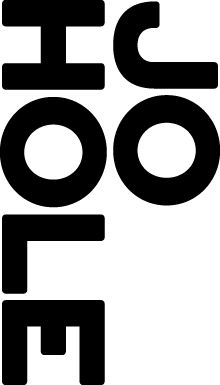 Agent: Jo Hole Associates
London Office: 07746 107777 / [email protected]
Northern Ireland Branch: 07746 107777 / [email protected]

DOMINIC CAZENOVE
Dominic was tricked onstage in a dress at 12 years old to play a princess in a school play and hasn't looked back since. After towing the parental line at Eton College and then getting a Zoology degree at Newcastle University, he attended drama school (Academy of Live and Recorded Arts) and started his professional acting career.
His many stage roles have included: Algernon (Importance of Being Earnest); Demetrius (Midsummer Nights Dream); Caliban (The Tempest); Hon. Freddie Threepwood (Oh Clarence!); Sir Andrew Aguecheek (Twelfth Night); Dromio (The Comedy of Errors); Benedick (Much Ado About Nothing); Tin Man (Wizard of Oz)
Recently his screenwork has been taking up more of his time: television appearances include: TEN PERCENT (Amazon) - the new UK version of the huge French hit CALL MY AGENT - HOLBY CITY, CALL THE MIDWIFE and a regular role in Polish top-rated tv series LONDONERS (TVP). Film work includes: THE MAN WHO KNEW INFINITY (Matt Brown); THE LAST PHOTOGRAPH (Danny Huston); ALL THE MONEY IN THE WORLD (Ridley Scott) and upcoming RAGING GRACE.
When not treading the boards or hitting his mark on camera, Dominic can normally be found on the golf course trying to keep his handicap in single figures.
He hasn't worn a dress since he was 12, at least not on stage anyway.
| | |
| --- | --- |
| Languages: | English |
| Nationality: | British |
| Bases: | LONDON, CORNWALL, SOMERSET, NORTHAMPTONSHIRE, NORFOLK |
Featured Credits
Harry Jones in TEN PERCENT (UK CALL MY AGENT)
M J Delaney/Amazon
Mr Clark in RAGING GRACE (feature film)
Paris Zarcilla/AMC
Parliamentary Secretary in CALL THE MIDWIFE
Thomas Hescott/BBC
Press Conference MC in ALL THE MONEY IN THE WORLD (feature film)
Ridley Scott/Scott Free Productions
James Maryfield in HOLBY CITY
Dominic Keavey/BBC
Reverend A J Thwaite in RELAX
Bob Tomson/Bill Kenwright Productions