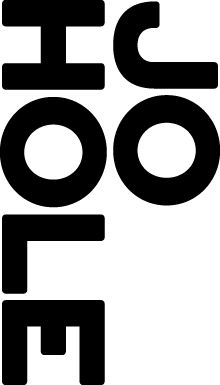 Agent: Jo Hole Associates
London Office: 07889 534833 / [email protected]
Northern Ireland Branch: 07746 107777 / [email protected]

Cathy Conneff
Cathy is a northern, neurodiverse actor who trained at Bretton Hall College and Drama Studio London.

Film and TV Credits include: Coronation Street, Dragonflies Only Live for 24 Hours, The Card Room Chronicles, The Private Live of the Tudors, Sophia Lazzati and On the Edge.
Theatre credits include: the Marilyn Conspiracy (Rehearsed reading at the Park Theatre), Gulliver Returns, Poena 5x1 (Or How I Came to Agree with Right-Wing Thinking), ADA ADA ADA, Skin in the Game (R&D), April in Paris & The Cherry Orchard.
Cathy won best supporting actress in a feature film at the Madrid International Film Festival 2017 for her portrayal of Magenta in Sophia Lazzati and the inaugural Mandy Monologue Competition Actors' Choice Award.
| | |
| --- | --- |
| Languages: | English |
| Nationality: | British |
| Bases: | London, Manchester, Doncaster, Carlisle, Windermere |
| Links: | CATHY CONNEFF WEBSITE |
Featured Credits
Natalie in MARRIAGE MATERIAL (feature film 2020)
Col Spector/Vanessa Muir/Hannah Greenwood
Eunice Murray in THE MARILYN CONSPIRACY (staged reading) 2020
Guy Masterson/Park Theatre
Zoe in THE CARDROOM CHRONICLES: HOUSE OF QUEENS (web series 2020)
Denis Crampton/Three In One Productions
Medea in MEDEA SPEAKS (2019)
Myles O'Gorman/Helikon Theatre
Cardiologist in CORONATION STREET
Tony Prescott/ITV
Lil in GULLIVER RETURNS 2018
Dan Coleman/Underbelly Cowgate + tour
Ada Lovelace/Narrator in ADA.ADA.ADA
Zoe Philpott/Philpott Productions
Magenta in SOPHIA LAZZATI (2017)
Niav Padelis/Padelis Fernandes Films
Bet in APRIL IN PARIS by Jon Godber (2017)
John Phillips/English Theatre Hamburg
Mummy (lead) in SAME SAME DIFFERENT (2017)
Naomi Sumner Chan/Brush Stroke Order
Mary in THE SECRET LIFE OF SALLY (SHOP-BOUGHT SHENANIGANS) (2016)
Emily Moonesinghe/Southwark Playhouse
Bryony Adams in POENA 5 X 1 (2016)
Robert Shaw/Inside Intelligence/Underbelly Med Quad Edinburgh