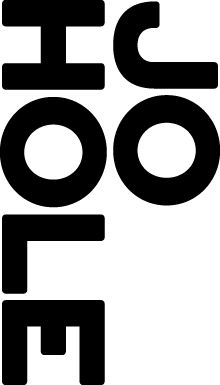 Agent: Jo Hole Associates
London Office: 07889 534833 / [email protected]
Northern Ireland Branch: 07746 107777 / [email protected]

Ashley Artus
Ashley Artus was born in Newcastle in 1971, the eldest of four children – His parents met at medical school; his mother a nurse from a Northumbrian mining family (her father from Northumbrian gentry) and his father a doctor.
Highlights of Ashley's stage work include 'Coot' in SKELLIG (Young Vic – dir: Trevor Nunn) 'Emcee' in CABARET (nominated: Best Actor: Manchester Evening News awards); 'Robbie' in the original production of Mark Ravenhill's SHOPPING AND F**KING (Royal Court) and 'Thenardier' in the 25th Anniversary production of LES MISERABLES (O2 Arena + international tour).
Extensive screen includes the current LES MISERABLES tv series (a hat-trick after his previous appearances in both the stage musical and the feature film!); recurring role in CASUALTY (BBC) and BORGIA (Netflix) with movies ranging from TOPSY TURVY (dir: Mike Leigh) through KISS KISS (BANG BANG) starring Stellan Skarsgård and beginning with THE WISDOM OF CROCODILES in which he starred opposite Jude Law.
| | |
| --- | --- |
| Languages: | English |
| Nationality: | British |
| Bases: | London, Newcastle, Brighton |
Featured Credits
Digne Gendarme in LES MISERABLES
Tom Shankland/BBC
Pit Boss in SUNTRAP
Ben Palmer/BBC
Andy in THE DUMPING GROUND (Series 3)
Sally Aprahamian/BBC
Falco Sinibaldi in BORGIA
Metin Hussein/Canal PLUS
Mr Sowerberry in OLIVER!
Rupert Goold/Cameron Mackintosh Ltd/No 1 tour
Thenardier in LES MISERABLES
Laurence Connor/Cameron Mackintosh Ltd/25th Anniversary International Tour
Coot in SKELLIG
Trevor Nunn/Young Vic Theatre
Robbie in SHOPPING AND F***ING
Max Stafford Clark + Mark Ravenhill/Royal Court Theatre/Out Of Joint
Pyotr in FORTUNE'S FOOL
Gail Edwards/Chichester Festival Theatre/UK Tour
Tybalt in ROMEO AND JULIET
Neil Bartlett/Lyric Theatre, Hammersmith
Tulsa in GYPSY
Jude Kelly/West Yorkshire Playhouse
Seiffert in THE CONQUEST OF THE SOUTH POLE
Nick Bagnall/West Yorkshire Playhouse
Death Eater (McNair) in HARRY POTTER AND THE GOBLET OF FIRE
Mike Newell/Warner Brothers
Herbert Marchmont in TOPSY TURVY
Mike Leigh/Thin Man Films