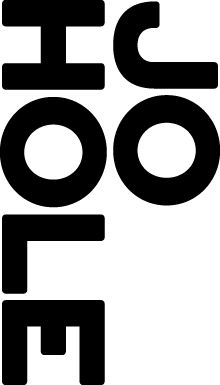 Agent: Jo Hole Associates
Jo Hole: 020 3735 5429 / [email protected]
General enquiries: 020 3735 5429 / [email protected]

Ashley Artus
Ashley Artus was born in Newcastle in 1971, the eldest of four children - one brother and two sisters; His parents met at medical school; his mother, a nurse from a Northumbrian mining colliery family (her father from Northumbrian gentry) and his father a doctor from the Middle East.
Artus knew from the about the age of 5 that he wanted to be an actor, after taking part in Scottish dancing classes. During Primary school the teachers singled him out for public speaking and the ITV young TV newsreaders competition. He went through school happily and alongside the academic syllabus, he studied privately film, palaeontology, herpetology and art. During his A-levels at Tertiary college he put together his own theatre company and played the title role in DRACULA.
Ashley trained at Guildford School of Acting (GSA) where he won a prize for his choreography and the Best Actor award. He was signed in his final year by agent Patricia Marmont, having been spotted by her assistant Pieter Rogers in his final performance.
Highlights of Ashley's extensive stage work include 'Coot' in SKELLIG (dir: Trevor Nunn) at the Young Vic; 'Emcee' in CABARET (for which he was nominated as Best Actor at the Manchester Evening News awards); Robbie in the original production of Mark Ravenhill's SHOPPING AND F**KING (Royal Court Theatre) and 'Thenardier' in the 25th Anniversary new production of LES MISERABLES at the O2 Arena and on international tour.
On tv Ashley had a recurring role in CASUALTY as Detective Inspector Berkeley and also in HOLBY CITY, IN DEEP, VEXED and SUNTRAP (all BBC) amongst a number of others including BORGIA (Netflix)
His first movie was a small role in JUDGE DREDD starring Sylvester Stallone, playing 'Sqatter 1'. Then came THE WISDOM OF CROCODILES starring as 'Gang Leader' opposite Jude Law. More recently he appeared as 'Death Eater' in HARRY POTTER AND THE GOBLET OF FIRE with other screen roles including WIDE EYED AND LEGLESS, 'Mr Marchmont' in TOPSY TURVY (dir: Mike Leigh) and 'Mick Foot' in KISS KISS (BANG BANG) starring Stellan Skarsgård.
Ashley is in the current LES MISERABLES tv series, written by Andrew Davies and starring Dominic West - a hat trick after his previous appearances in both the stage musical and the feature film!
| | |
| --- | --- |
| Languages: | English |
| Nationality: | British |
| Bases: | London, Newcastle, Brighton |
Featured Credits
Digne Gendarme in LES MISERABLES (2019)
Tom Shankland/BBC