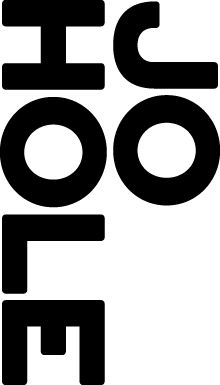 Agent: Jo Hole Associates
London Office: 07889 534833 / [email protected]
Northern Ireland Branch: 07746 107777 / [email protected]

Alison Skilbeck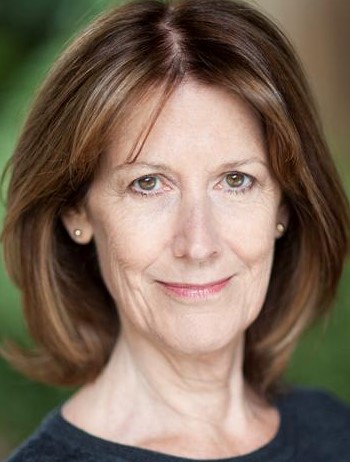 I got the acting bug at Oxford University while studying Spanish and French, and indeed an early job was presenting for BBC tv a Spanish Language series called ZARABANDA: I'm still there on the internet, all fresh-faced, flick-ups and Laura Ashley. I really got going with five years at the Stephen Joseph Theatre in Scarborough directed by Alan Ayckbourn in premieres of six of his plays, and in countless others from Chekhov, to Miller, to Pinter.
Almost my first radio job (and the one that makes people sit up) was in THE ARCHERS, when I took over as Polly Perks for the last year of 'her' life (our relationship ended when she drove into a milk lorry) whilst in the West End I took my clothes off (decorously) in Nell Dunn's inimitable STEAMING, while in the musical JUDY I played the wicked columnist Hedda Hopper with a typewriter-as-hat on my head.
I've done repertory all over the UK, toured Morocco with Pinter, Spain with Dryden, Hong-Kong with Vaclav Havel, and many American universities for Actors From the London Stage.
I've always taught and directed alongside acting - at RADA, Guildhall and at ALRA where I had the joy of directing Miranda Hart in the joke-free THE BITTER TEARS OF PETRA VON KANT, which I'm sure launched her on her comedy career!
My many t.v. appearances have included Alan Plater's unforgettable BEIDERBECKE AFFAIR and running parts in HEAD OVER HEELS and SOLDIER SOLDIER in which as the CO's doctor wife I delivered babies amid unexploded bombs - in Aldershot.
I started writing some years ago and now have two one-woman shows: ARE THERE MORE OF YOU (5* at Edinburgh) in which I tell the stories of four wildly different women linked only by a postcode, and MRS ROOSEVELT FLIES TO LONDON, in which I play ER, FDR and most of the Royal Family. You can also see me in Caitlin Shannon's award-winning YouTube comedy drama WIMPOLE STREET: I play a desperate Victorian matron for whom doilies are more important than death.
| | |
| --- | --- |
| Languages: | English, French, Spanish |
| Nationality: | British |
| Bases: | London |
Featured Credits
One-Woman Show in ARE THERE MORE OF YOU
Jeremy Stockwell/Edinburgh/London And Tours
Shakespeare's older women in THE POWER BEHIND THE CRONE
Tim Hardy/Hint of Lime
Eleanor Roosevelt (lead) in MRS ROOSEVELT FLIES TO LONDON
UK and Ireland tour
Various in ARE THERE MORE OF YOU
Edinburgh Fringe Festival/Jeremy Stockwell
Enid Blyton in BALMORAL
Peter Hall Company, Bath/Alan Strachan
Sarah Kingslake in MIDSOMER MURDERS - "DOG LEG MURDERS"
ITV Television/Richard Holthouse
Sheila in RELATIVELY SPEAKING
Northampton Royal Theatre/Simon Godwin
Clio in KILL THE CAMERA MAN
BBC Radio 4/Don Taylor
Vera in JUST BETWEEN OURSELVES
Jonathan Church/Salisbury Playhouse
Dr Sarah Eastwood (regular) ITV in SOLDIER SOLDIER (Season 6)
Doug McKinnon/Graham Moore/ITV